It's the end of the day. You might be tired or stressed — or both. All you want to do is relax and enjoy some time with your loved one.
Taking 20 minutes in the evening to soak in a hot tub sounds like a dream. The combination of hot water and adjustable massage jets would help you recover from the day, whether you had a hard workout session or tense meeting at the office. The targeted therapy can ease muscle aches, help with chronic pain, reduce anxiety, and help you to feel relaxed and revived.
However, you might think that there isn't room in your small backyard for a hot tub. Or, you might not need (or want) a large hot tub as only two or three people would use the spa.
The Healthy Living 628L could be the solution to your small space and lifestyle. This Master Spas model is one of the best hot tubs, according to customer reviews. The spa has a rating of 4.9 stars on MasterSpas.com, and it has more than 20 five-star reviews.
For good reason, too.
The three-person hot tub has premium hydrotherapy features in a compact size. With a lounge seat, users can enjoy head-to-toe stress relief or choose to sit in one of two therapy seats. Owners of the HL 628L enjoy that it's easy to use and easy to maintain. The smaller size also means that it costs less to operate the hot tub, about $13 a month.
Why will you love the HL 628L?
Related post: The best hot tubs for small backyards.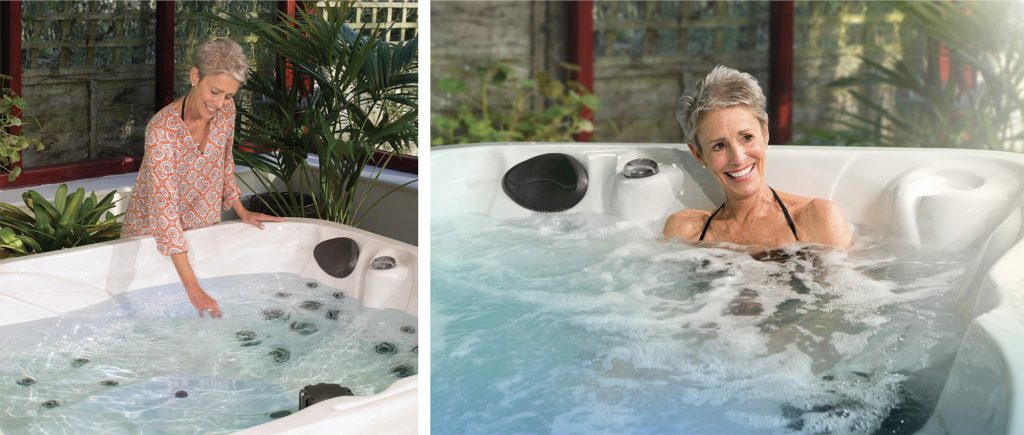 Hot Tub Features
This three-person spa by Master Spas offers the benefits of hydrotherapy in a small package.
The HL 628L features include:
28 hydrotherapy jets
StressRelief Neck and Shoulder Seat™
Master Force™ Bio-Magnetic Therapy System
Comfortable lounge seat
LED lighting
Ozone water purifier
Fusion Air Sound System (optional)
Have more space? Check out these amazing four-person hot tubs!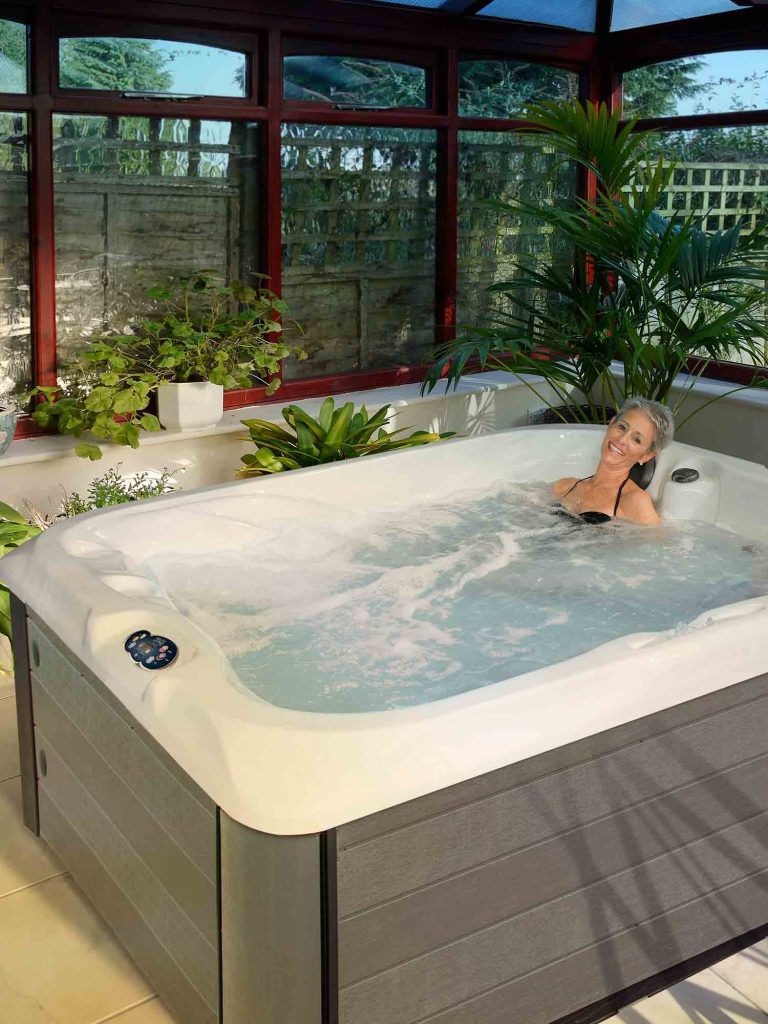 What Our Customers Are Saying
Why do Master Spas owners love this small spa? The HL 628L is an energy-efficient hot tub that's just the right size for couples and small backyards.
"The three-person is perfect for my husband and me. The size also looks appropriate in our yard. The HL 628 has the perfect amount of jets. It is very relaxing."

— Ann-Marie, Massachusetts
"My wife and I love this spa. We bought it primarily for its therapeutic value, as well as to enjoy some R & R time together listening to music. We really love that we can control every jet, as well as the amount of air bubbles. It's simple to operate and easy to maintain."

— John, Pennsylvania
"My wife and I use our tub almost every day. When family members stop in, they use it, too! Everyone has the same reaction: 'This is great.'"

— David, Pennsylvania
"We love our new hot tub and use it almost every day! We are so glad we traded the 10-year-old spa one in for this energy-efficient hot tub! It's so easy to maintain. We couldn't be happier!"

— Candy, Colorado
"We love this tub! The three different seating areas and different jets give the best light/medium and full body massage by water ever! Work days go by faster…. because we can't wait to get home and relax in the tub!"

— Michael, Texas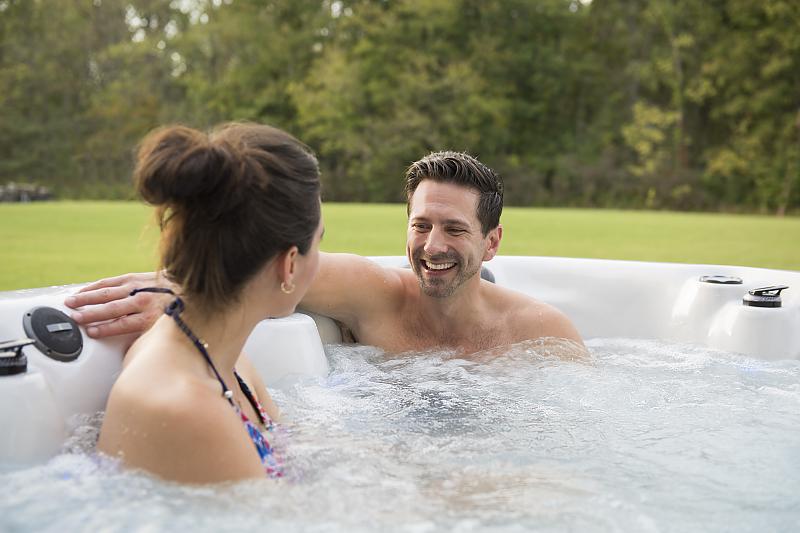 Do you like this post? Check out these, too!