"Ahh" — it's a familiar refrain of hot tub owners, an almost instinctual reaction to sinking into the warm water. Each soak is a reminder of how soothing and relaxing a hot tub is. But if how you feel after 20 minutes isn't reason enough to celebrate, we have good news. March 28 is National Hot Tub Day.
Therapeutic, relaxing, and fun, a hot tub offers a way to escape the stress and chaos of daily life. You can soak in the warm water or turn on the massage jets for a massage. Hop on a raft as you float with your toes dipped in the water. Or, simply enjoy a cup of coffee and take in your backyard.
While it's not a nationally recognized holiday, National Hot Tub Day is a time to appreciate what a spa adds to your life.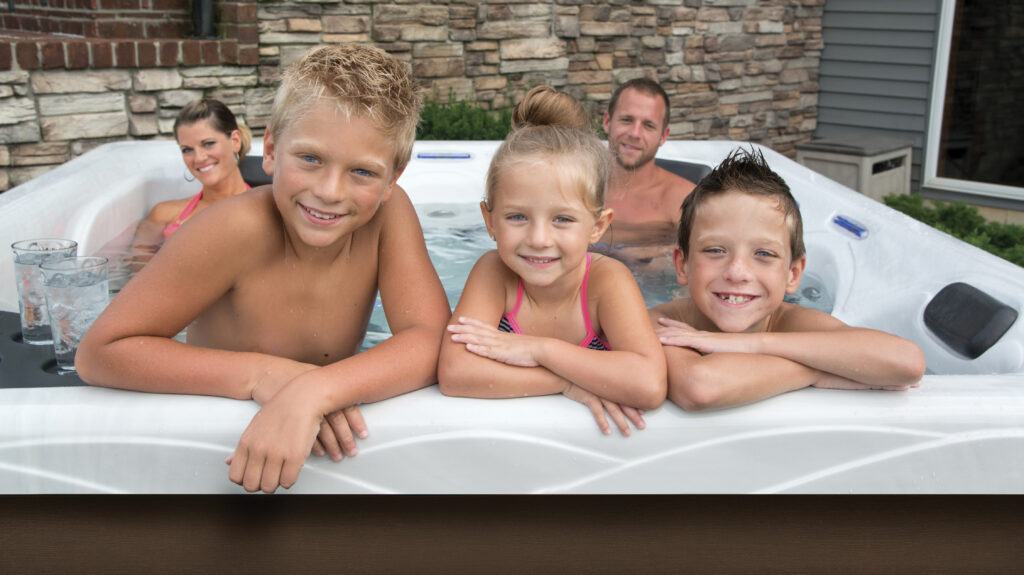 Hot Tub Oasis
One of the surprises homeowners discover after purchasing a hot tub is how much it can enrich their lives. It goes beyond the health benefits, although those are important. (Be sure to check them out down below!) A hot tub can bring loved ones closer together while giving you a greater appreciation for your outdoor space.
In honor of National Hot Tub Day, we wanted to put a spotlight on what has Master Spas owners celebrating.
'Backyard Vacation'
"We were wondering if it was just the novelty of it that we were using it every day that first week of installation, but now months into it, we feel we have already gotten our investment's worth because it truly feels like we have a 'backyard vacation' available to us to knock the winter chill out whenever we want or need it." — Frozen, Wisconsin
A Great Start to the Weekend
"On weekends we start our day with a cup of coffee and relaxing in the tub. During the week, it helps us wind down in the evening. Our son, who is 12, joins us almost every time, which allows us to have connection and conversations without screen time!" — Nikki, British Columbia
Enjoyment for the Whole Family
"This is our first spa, and we didn't really know what to expect. We've had it for 2 months now and it's been a great addition to our backyard. The whole family enjoys it. Maintenance is easy and the system is easy to run." — Vusani, Georgia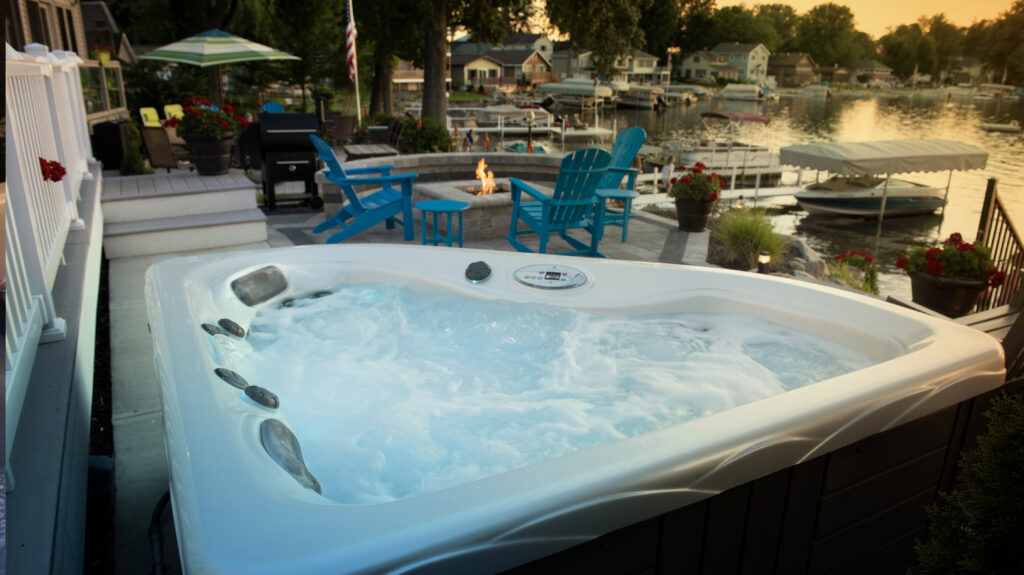 Reasons to Mark Celebrate National Hot Tub Day
A hot tub is not just about relaxation. Soaking in a spa offers a host of health benefits — some that you might know about and others that might be surprising.
Reduced Stress
We all need to unwind and de-stress, whether it's after sitting in traffic, a long day at work, or you are struggling with an injury. Warm water therapy relaxes stiff muscles, relieves pain, and releases stress-relieving endorphins. A hot tub, though, also has massage jets to target areas where your body might be storing stress — like the neck and shoulders.
Master Spas' exclusive StressRelief Neck and Shoulder Seat™, targets tension in the upper body. The seat's design features out-of-water jets that are directed downward. Enjoy a tension-relieving massage across your neck and shoulders. You can also adjust the pressure, from light to deep, by adjusting the flow of water.
Better Sleep
Did you know a dip in your hot tub will make it easier to fall asleep and help you achieve better sleep? Not only does a hot tub help with anxiety that might keep you awake, it causes a change in your core body temperature. Research shows that people who relax in warm water before going to bed are less restless, especially in the first three hours of sleep.
Related post: How soaking in a hot tub helps sleep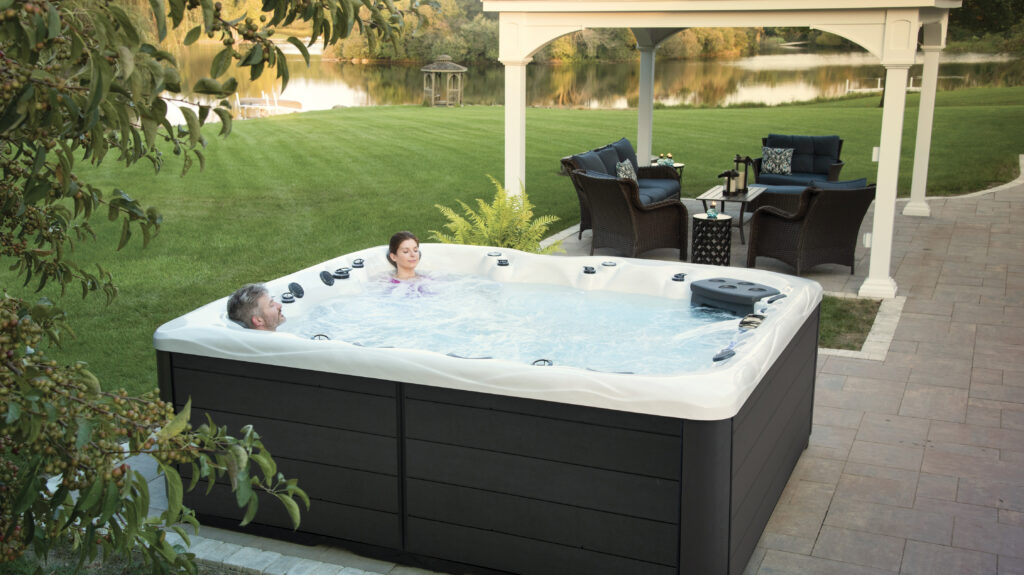 Chronic Pain Management
Chronic pain can change how you move through your day, leading to depression and increased blood pressure. However, you can combine traditional treatments with hot tub therapy to improve your quality of life.
The warm water of a spa makes it easier to relax. How? It improves circulation, increases range of motion, and improves flexibility. Regular soaks can also reduce inflammation, which is the source of pain for some chronic conditions. Hydrotherapy can offer marked relief for people with rheumatoid arthritis and fibromyalgia.
In addition, many Master Spas hot tubs feature the Master Force Bio-Magnetic Therapy System. Magnetic therapy can ease the symptoms of chronic conditions, as well as alleviate aches and pains.
Related post: Magnetic therapy for chronic pain
Type II Diabetes
Soaking in a hot tub might not seem like a treatment for people who have Type II Diabetes. However, research has shown that soaking in a hot tub can help reduce insulin requirement as well as lower blood close levels. A study published in the New England Journal of Medicine reported that the other benefits of a hot tub for people with Type II Diabetes included losing weight and improving sleep.
Philip Hooper, MD, said: "These results suggest that hot tub therapy should be further evaluated as a therapy for patients with type 2 diabetes mellitus. It may be especially helpful for patients who are unable to exercise."