Shopping for a hot tub can be a lot of fun. As you look at the different hot tubs, you can picture the perfect spa in your backyard. You begin looking forward to evening soaks and planning hot tub parties.
But the fun ends when a friend or acquaintance wants to tell you "the truth" about hot tubs. You might hear that hot tubs are complicated or that they are a lot of work.
Before you believe the hype, it's important to do your research and understand the benefits of owning a hot tub.
Check out these popular hot tub myths and discover the truth about owning a hot tub.
Spoiler alert: You are still going to want to buy a spa!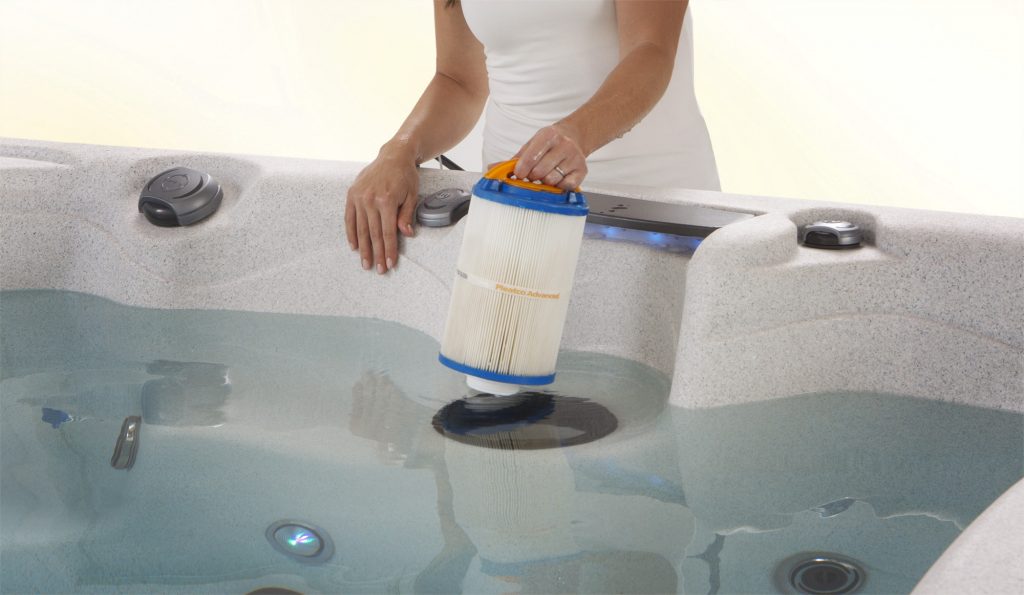 MYTH: Saltwater spas are better than chlorine spas.
They are touted to be low maintenance, chemical free, and better for you. Saltwater hot tubs hold a lot of appeal.
However, the reality of owning a saltwater hot tub might not be the same as the marketing pitch. They are often more expensive upfront, require just as much maintenance, still produce chlorine, and might need additional service as the salty water affects components.
Related: 6 Truths About Owning a Saltwater Hot Tub
MYTH: Hot tubs are dirty.
Many news stories that discuss hot tub safety are related to public hot tubs and spas, such as those at hotels or fitness facilities. These hot tubs will have a higher volume of people soaking, and the management might not be able to keep up with the maintenance.
When you have a hot tub at home, you are in control of maintaining the water and can feel confident that your hot tub is clean and safe.
Master Spas recommends testing the water quality before getting into the hot tub and balance the chemicals if necessary.
You can find helpful tutorials and quick tips about hot tub maintenance on Master Spas' YouTube channel.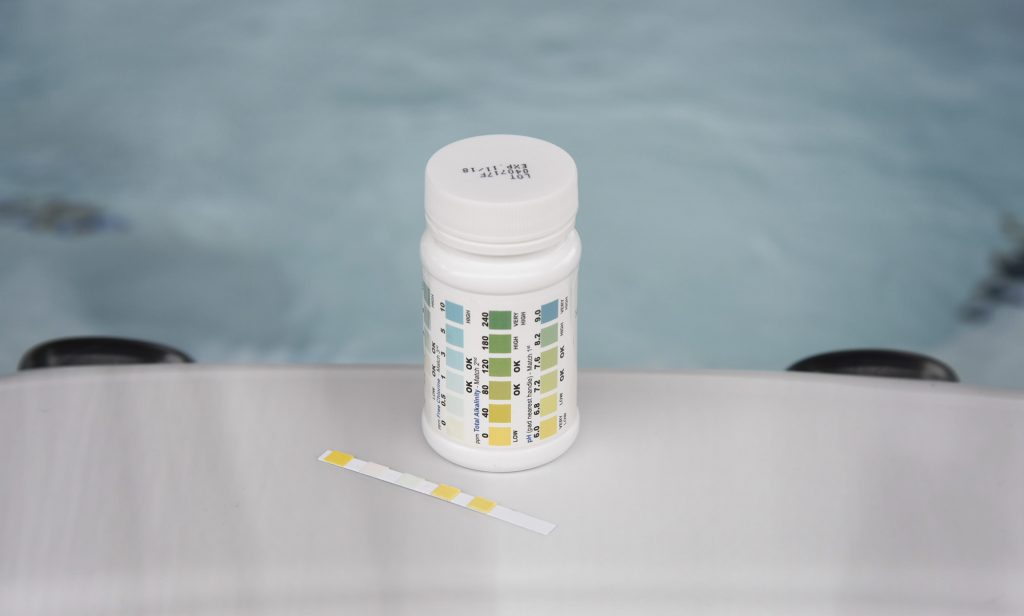 MYTH: Hot tub water chemicals make the water smell.
Does your hot tub water have a bad odor? A strong smell is actually a sign that there is something wrong. The pH, sanitizer, or chlorine level of your hot tub water might need to be adjusted.
Hot tubs by Master Spas feature a mineral filtration system that requires fewer chemicals. The resulting spa water is crisp, clear, and fresh smelling.
The Mast3rPur Water Management System by Master Spas utilizes three hot tub sanitization methods — Ozone, UV-C light and a combination of copper and zinc produced by EcoPur® Charge filtration — to create a more effective hot tub sanitation solution than any other system on the market. The combination of these three natural sanitizers improves water quality and reduces the amount of chemicals needed to keep the water balanced.
Read More: How to Eliminate Chlorine Odor from Hot Tub Water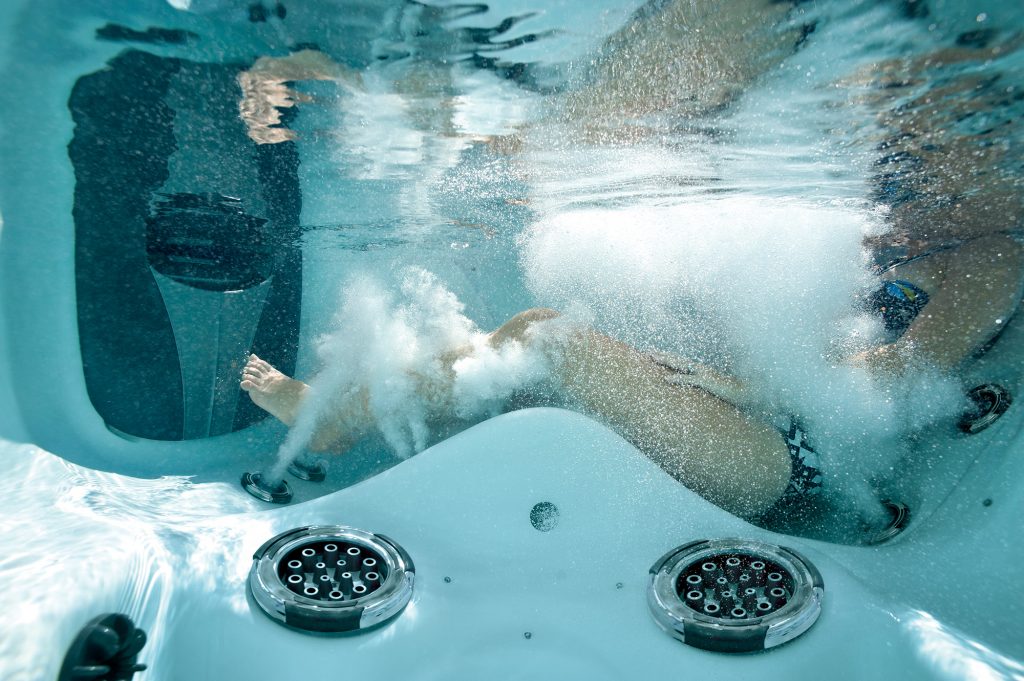 MYTH: The more jets, the better.
When you are buying a hot tub, you want to select a spa that will meet your hydrotherapy needs. You want to enjoy targeted therapy to the spots you need most. So it would seem that a hot tub with plenty of jets would be better than a similar spa with fewer jets.
Shoppers should also consider the placement of the jets, quality, and the strength of the water flow. Consider doing a "wet test," instead — a time when you can try a hot tub at a Master Spas dealer.
Click here to find a Master Spas hot tub dealer near you.
MYTH: A hot tub from a big box warehouse club is a great deal.
You head into Costco to stock up on coffee, eggs, and pantry supplies. As you head back to the dairy section, you see a display of hot tubs.
"I can buy a hot tub at Costco?" you think.
Well, yes — you can buy a hot tub at a warehouse store. However, the spa that seems to have such a great price might not be the best deal.
When you buy from a reputable hot tub dealer, you are also receiving, support, warranty, and variety. The dealer can do a site inspection to make sure that your space is ready for a hot tub; arrange for delivery and installation; assist with water chemistry; and more. Master Spas and its dealers also provide after-purchase support.
When you buy a hot tub from a warehouse club? It's up to you to figure those things out.
MYTH: Don't buy from a home show or expo.
Some like to warn shoppers about buying a hot tub from a home show or expo. The hot tubs are expensive, they say. There's no local service or support. And there might not be the opportunity to experience what the hot tub is like.
However, those claims are misleading.
Many Master Spas dealers choose to organize hot tub shows and expos. It's a great way for shopping for a hot tub to see a variety of hot tubs in person, as shows have much more room to display a large variety than most hot tub stores have room for. Hot tub buyers can compare different hot tub models, see the differences, and find the best spa for them.