At first, swimming across the lake just seemed like a cool thing to do. But soon these summer lake swims would become a tradition for Chellsie Memmel and her family.
The Olympic silver medal gymnast found that swimming just made her feel good. With a lake house and convenient access to the water, she would dive in a couple times a week.
"It wasn't hard on my body. There was no pounding," Memmel says. "It's a relaxing type of workout."
But swimming in the lake was reserved for the summer months, as Memmel lives in Wisconsin.
As she began to make her comeback to gymnastics, Chellsie Memmel was looking for a way to incorporate swimming into her training and recovery routine. She knew she didn't want to install a pool, and it was difficult to find time to go to a public pool with her busy schedule.
A Master Spas swim spa, installed on her property, would afford her the opportunity to swim year-round at her own convenience.
Memmel's Smart Comeback
Chellsie Memmel retired from gymnastics in 2012 and was spending her time coaching and judging gymnastics.
After the birth of her second child, she started getting back into shape and working out in the gym. With her gymnastics background, she incorporated the conditioning and training from her competition days.
She was having a lot of fun on her fitness journey and, in 2020, Memmel decided that she wanted to see how far she could take it.
In July 2020, she made her gymnastics comeback official.
But training at an elite level is different now that Memmel is a 32-year-old mother of two. She needs to prioritize recovery and listen to her body.
With an H2X Challenger 15D swim spa by Master Spas, Memmel can complement her training while enjoying the therapeutic benefits of water. A swim spa, an alternative to a traditional swimming pool, can be used for swimming, water exercise, recovery, and family fun.
"I think there are a lot of benefits to exercising and swimming in the swim spa," Memmel says. "That type of low impact, low stress workouts are exactly what my body needs.
" … A lot of time it's helping my body recover from gymnastics and feel better the next day."
When she swims in the swim spa, Memmel likes to start with a slower warm-up and then increase the pace as she swims.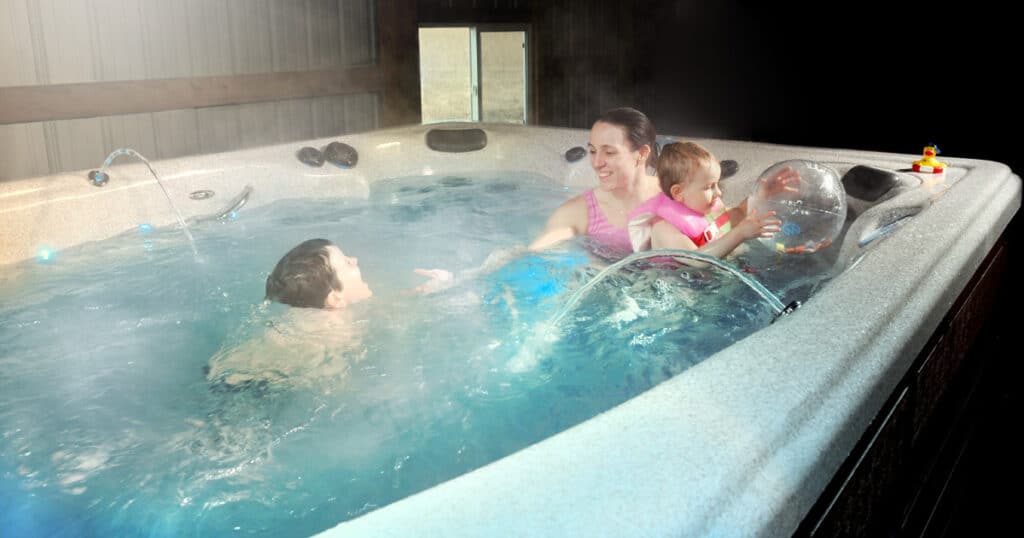 Safe Space for Family Fun
Chellsie Memmel knew she wanted her children to learn how to swim — even before she had children.
And so, her two kids have been enrolled in lessons since they were young. But while these sessions might be limited to an hour, or even half-hour, once a week, Memmel's children are able to practice throughout the week.
"(It's important for me to) know that they are going to be safe and know how to swim in the water," Memmel says. "So having something like the swim spa where they can practice their swimming and see me doing it is huge and amazingly beneficial."
The swim area is free of obstacles — and intimidation — making it ideal for young swimmers. They can test out their front crawl or have fun as the jets push them back. And the grab bar makes the perfect spot to practice their kicking drills.
Another benefit of the swim spa is the safety. Memmel uses a rolling swim spa cover for her H2X Challenger 15D. The Axis Cover System has multiple safety locks that help keep your spa secure.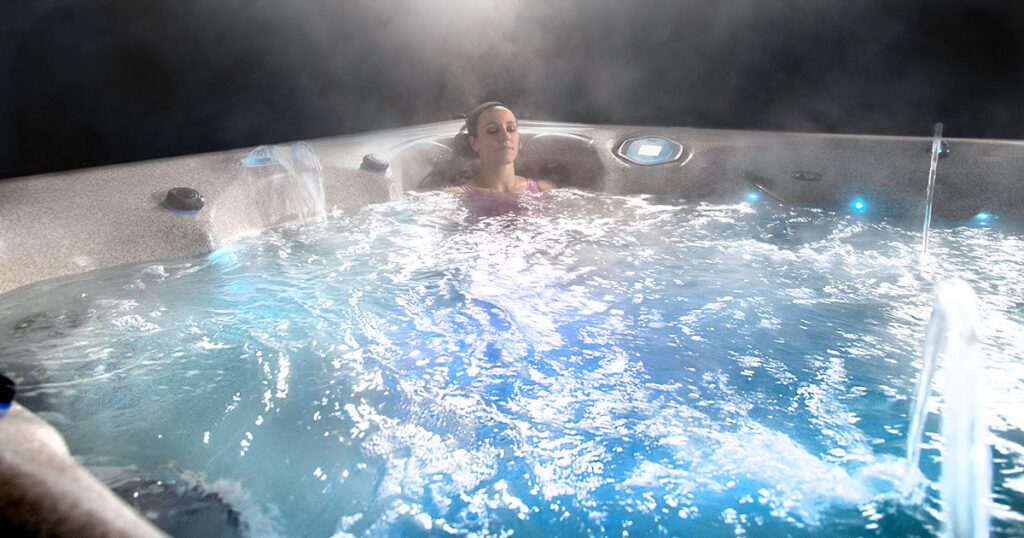 About Chellsie Memmel
Chellsie Memmel was on the 2008 U.S. women's gymnastics team, which brought home a silver medal from the Olympic Games in Beijing. She was also the all-around champion at the 2005 world championships, and she won gold on the uneven bars at the 2003 world championships. Memmell documents her gymnastics comeback on her YouTube channel, Chellsie's Adult Gymnastics Journey. She lives in Wisconsin with her husband and two children.