Working out regularly is important. Not only is exercise good for you, improving your physical health and body composition, but it can help with immunity and brain function.
Most people should exercise 150 minutes a week for heart health but there are segments of the population that will benefit exponentially from regular training. A new study shows that circuit training can improve symptoms of Parkinson's disease.
Researchers, who presented the information at the Future Physiology conference in November 2019, studied 25 people with mild to moderate Parkinson's disease. Each participant took a one-hour circuit training class each week over varying periods, from one year to three years.
The participants were tested at the beginning of the study, as well as every four months.
The results showed that the circuit training helped participant improve cognitive performance, as well as maintain strength. "Standardized physical tests, such as bilateral grip strength and the six-minute walking test did not significantly decrease over any of the time periods studied and there was improvement in the number of one-minute sit-to-stands after the first four months, from 21 to 23." [source]
While the study focused on circuit training, many types of exercise have been shown to help those with Parkinson's disease. A swim spa by Master Spas offers a safe space to exercise, while offering the benefits of water aerobics.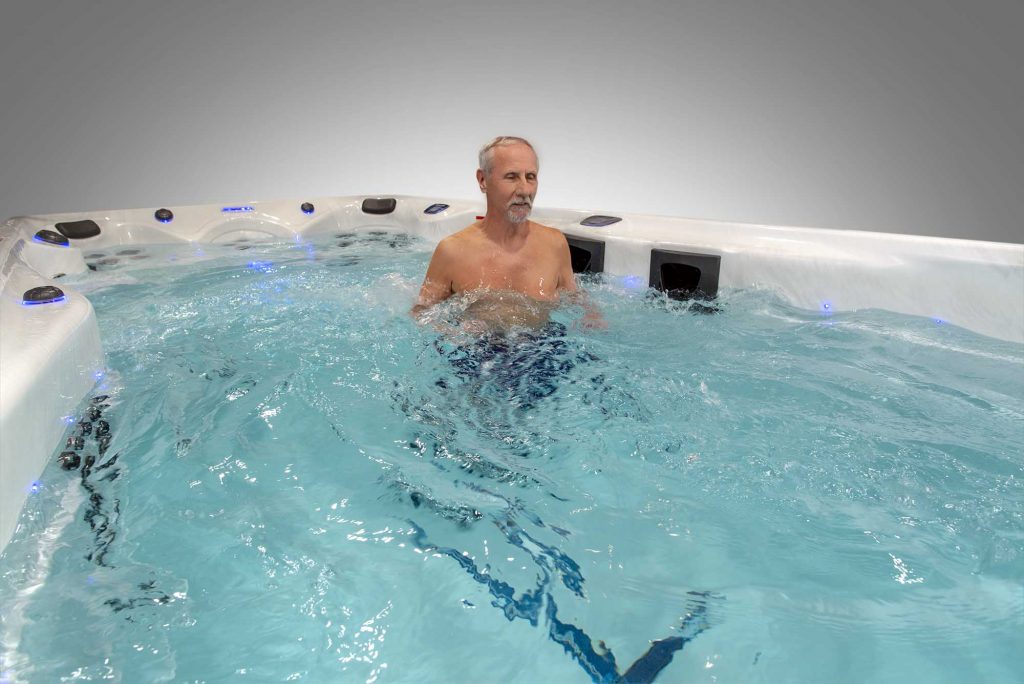 How Exercise Benefits People with Parkinson's Disease
According to the Parkinson's Foundation, regular exercise can improve the physical symptoms of Parkinson's. The neuromuscular diseases can cause a loss of flexibility, strength, and cardiovascular conditioning. 
Exercise can improve those physical symptoms, by improving balance and endurance. It can also slow the progression of the disease.
But Parkinson's is not just a physical disease but one of the brain. Working out also helps the brain by helping it process dopamine more efficiently.
Exercise benefits include:
Slowing the progression of the disease
Improving symptoms, such as balance issues
Improved endurance
Enhanced quality of life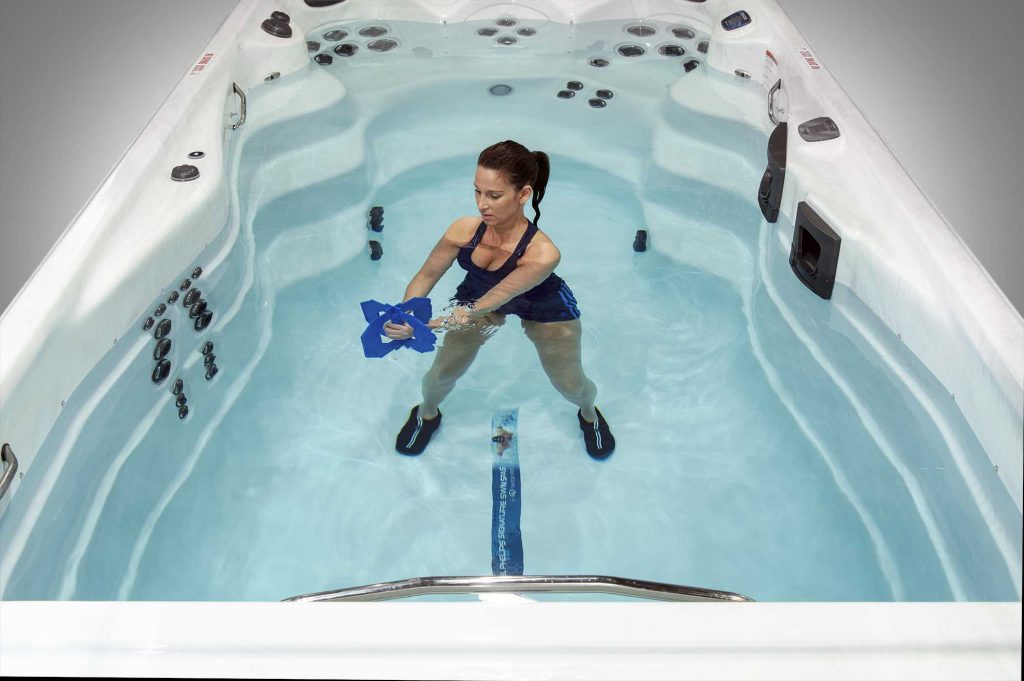 Water Exercise for Parkinson's Disease
Hydrotherapy — exercising in water — "may provide significant balance and mobility benefits in patients with Parkinson's disease compared to medication and land-based exercises." [source]
According to a study published in the American Academy of Physical Medicine and Rehabilitation, "hydrotherapy, combined or not with other therapies, may improve balance and functional mobility of patients with [Parkinson's] when compared to land-based therapy alone or usual care."
The water's natural resistance supports the body — allowing you to move more freely, as well as improve coordination and muscle function. There's also less stress on the joints, which can help ease pain and discomfort during exercise.
A swim spa by Master Spas features a large swim area that's free of obstacles. The SoftTread flooring makes it more comfortable and safer to exercise as well. This non-slip flooring system provides better grip and traction on the steps and floor of the swim spa. People living with Parkinson's can feel confident that it's safe and easy to use the swim spa for exercise.
There's also the opportunity to adjust the temperature of the water, thanks to a digital control panel. Warmer water enhances the therapeutic properties of water exercise, with the ideal swim spa temperature between 89 and 94 degrees. It can help the muscles relax and help with pain relief.
For extra relief, use the swim spa jets at the end of the workout to massage and loosen stiff areas. As an added benefit, studies show the relief can carry over, improving balance, motion, and strength on land.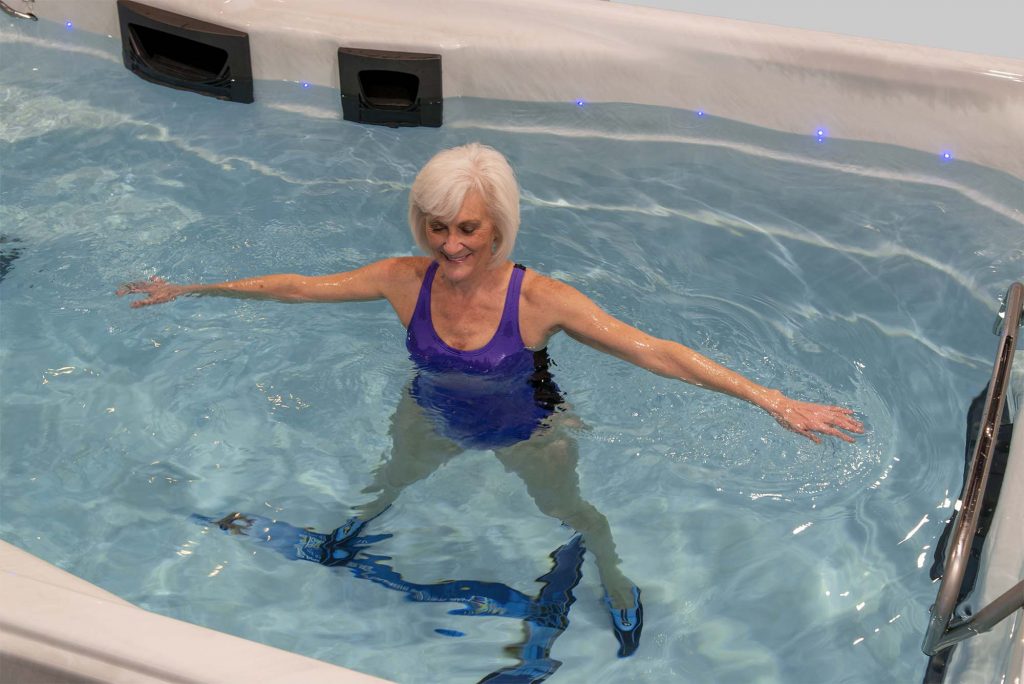 Aquatic Therapy Program for Parkinson's
Master Spas, alongside Dr. Rick McAvoy, created an exercise program designed for those living with Parkinson's disease.
The program, which can be done in a circuit training style, includes function fitness exercises that improve balance, strength, and endurance.