Considering a residential Indoor Pool?
Check Out These Swim Spa Installations.
An indoor pool can feel out of reach for many homeowners, a luxury with a steep price tag. But if you have a three-season room, or considering adding one on, you can incorporate a swim spa into the design for a fraction of the price.
According to HomeGuide.com, an indoor pool can cost up to $220,000 — more than the cost of a home in many areas. Would you like to add a custom, adjoining hot tub that is a part of the pool project? Contractors may charge between $8,000 and $25,000 more.
A swim spa by Master Spas combines the advantages of a lap pool with the hydrotherapy of a hot tub. It can be installed on a concrete pad, surrounded by an enclosure, or recessed for a luxe look and more space.
Check out these installations for inspiration and home makeover ideas.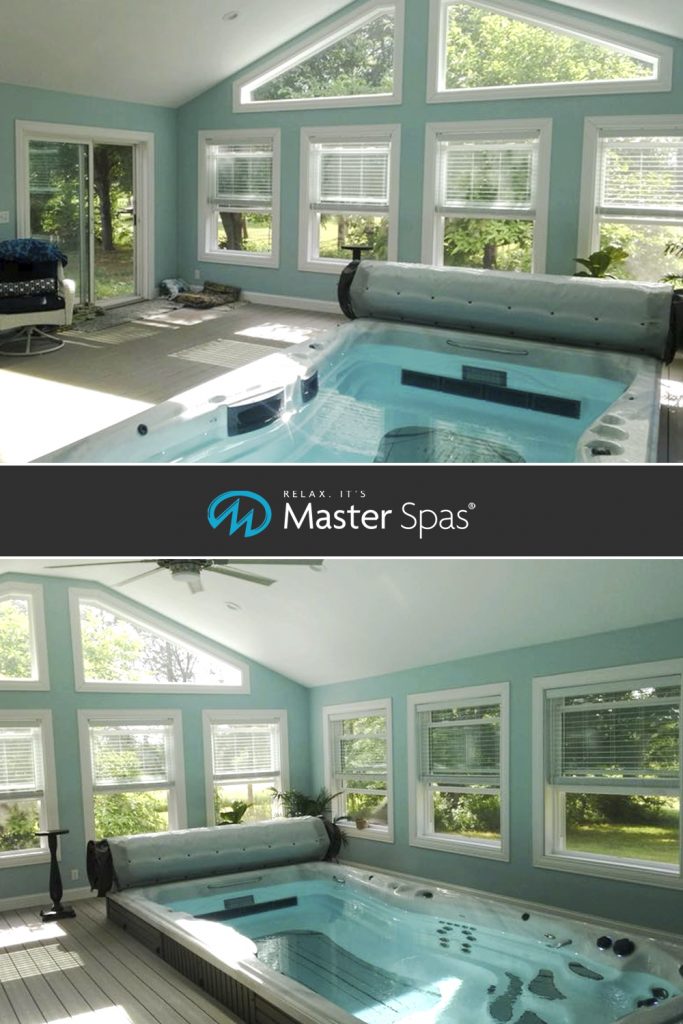 Advantages of a Swim Spa
Self-Contained. A swim spa by Master Spas is a self-contained unit that can be installed in less than a day, once your space is ready. The electrical, heating, and plumbing on the unit are ready to go when the swim spa arrives at your house.
Quality Materials. When building an in-ground pool, whether outdoors or inside, you are often choosing between vinyl, fiberglass, and concrete, and your choice greatly affects the cost of the pool. Every swim spa by Master Spas is built with quality materials, including premium acrylic and durable, weather-resistant skirting.
Premium Features. The cost of a pool will increase every time you add a feature, such as waterfall and lights. A swim spa by Master Spas is built with water features and LED lighting features, creating an ambiance for total relaxation.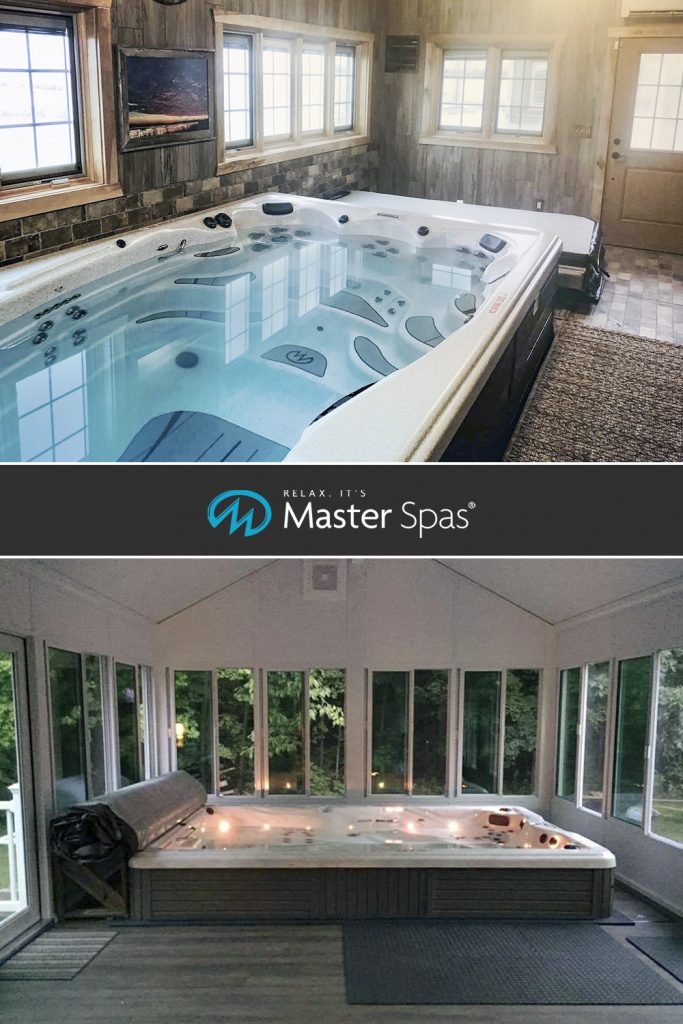 Three-Season Room Design Ideas
Lighting. Whether you want to create an open, airy space or a tranquil retreat, lighting will be key. Windows add natural light while sconces can create an ambient glow.
Flooring. The options are seemingly endless when it comes to flooring for a three-season room. A more affordable option is a concrete pad with indoor/outdoor rugs, while wood planks can match the look of the house. Ceramic tile is easy to clean and decorative accent tiles add style. When installing a swim spa, consider what will be easy to walk on, dry, and maintain.
When selecting flooring, be sure to plan for access to the swim spa equipment for any possible maintenance. The access can be cleverly designed so that it goes unnoticed by visitors.
Botanicals. An indoor swim spa and natural lighting can make the room feel like it's outdoors. Build on that feeling with tropical planters, which will thrive — thanks to the moisture from the swim spa. If you prefer a more modern look, consider white ceramic containers with a plant like the Bromeliad. This plant has brilliant tropical blooms and prefers bright, indirect light.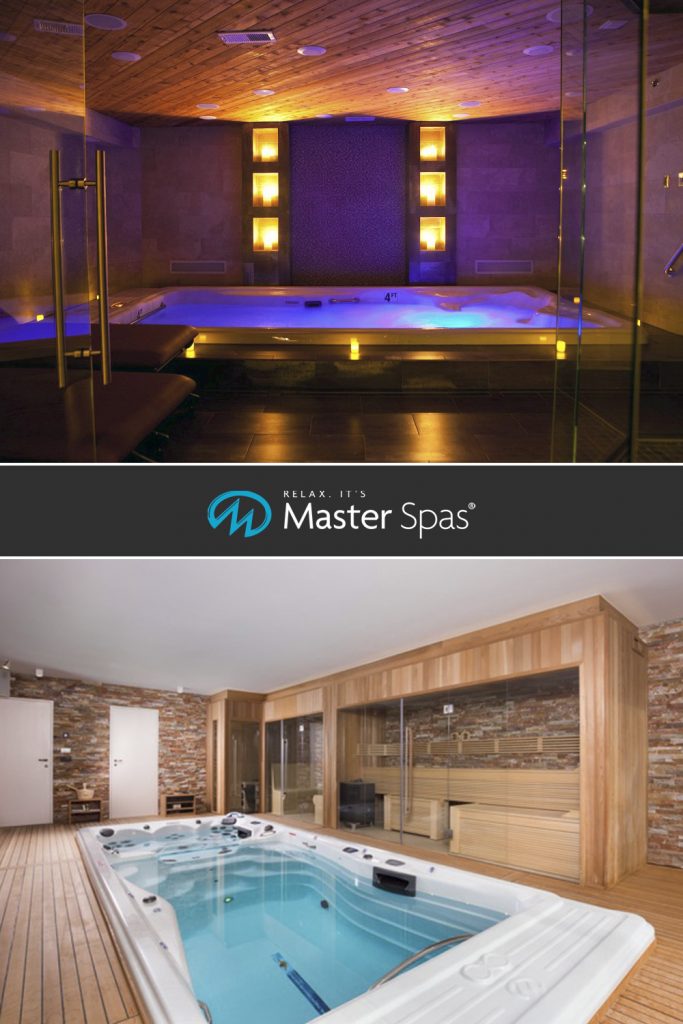 Indoor Pool Considerations
Humidity. The water in the swim spa will add moisture to the air. A dehumidifier can help manage the temperature of the room and prevent mold.
Learn more: 8 Key Factors About Dehumidification and Ventilation
Water Balance. Maintaining the water chemistry of your swim spa is just as important for an indoor installation as it is when it's outdoors. Poor water chemistry can affect the air quality. As the space is enclosed, it will be more noticeable when you want to enjoy the swim spa.