The best part of a pedicure isn't the freshly polished toes or taking the time for a little self care. Sure, those things are nice but they can't compare to the 5 or 10 minutes the nail tech spends giving you a foot massage. Even when you splurge on the extra massage, the time seems to fly by.
"I wish I could do this every day," you think as you walk out of the salon or spa feeling relaxed and rejuvenated.
A daily trip to the salon might not fit into your schedule but there are ways to enjoy the benefits of a regular foot massage. No appointment — or pleading with a partner — necessary.
The Master Blaster foot therapy jets on select Master Spas hot tubs offer an encompassing foot massage. The warm water of the spa can help soothe and relax tired muscles while you enjoy a foot massage. Five minutes, 10 minutes … 20 minutes — your schedule, your choice.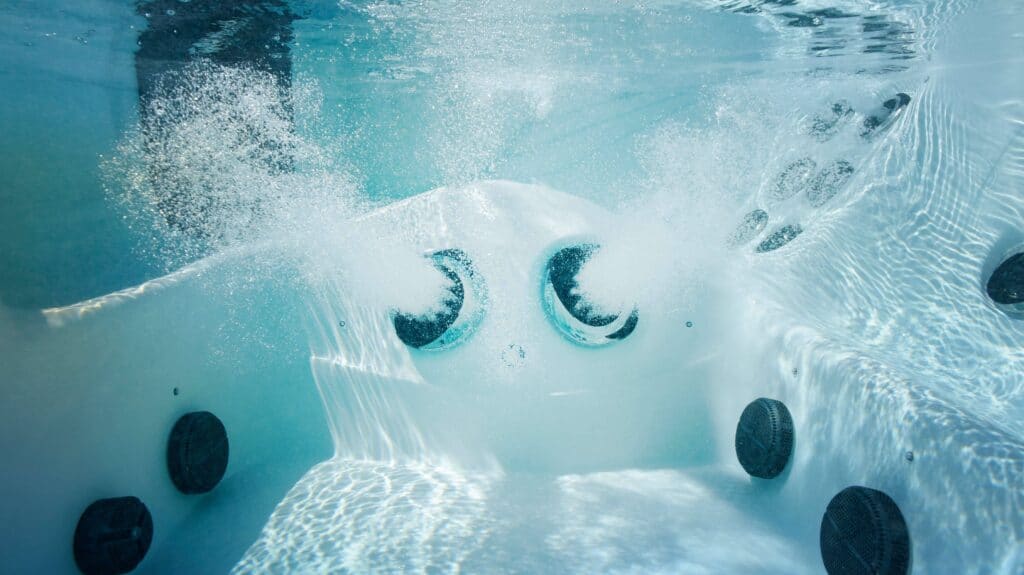 Foot Massage Benefits
Each of your feet has 26 bones, 30 joints and more than 100 muscles, tendons and ligaments. Working together, they will help you cover more than 100,000 miles in your lifetime.
However, there are days when a single step feels like a challenge. Walking is uncomfortable. Even painful. Most people will experience some kind of foot problem at some point in their lives. From plantar fasciitis to arthritis, foot problems can be more than a bother. It can affect how you are able to move, whether it's exercising or just walking around the house.
Wearing the right shoes and taking care of your feet can go a long way in making your steps more comfortable. In addition, foot massages and reflexology treatments can also help improve how your feet — you — feel.
How does a foot massage help? It's two-fold. The physical manipulation of the muscles and the mental aspect of massage benefit a person. On the physical side, massage activates the nerves, sending a message to the brain to "close the pain gate." The process also boosts the release of endorphins, the feel-good brain chemical.
Foot Massage Benefits include:
Reduce swelling
Relieve pain
Improve circulation
Reduce anxiety
Alleviate stress
Improve sleep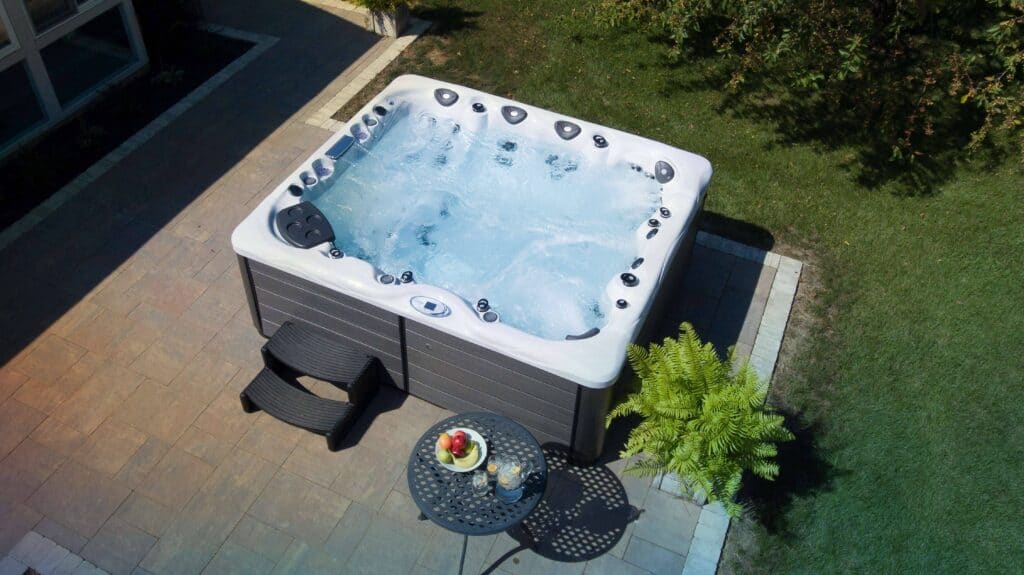 Master Blaster Foot Jets
Reclining back into the seat of a hot tub, you have felt how the jets can massage away a knot in your shoulders or ease pain in your low back. While you might be able to find a way to use the hydrotherapy jet on your feet, they weren't designed to help your soles.
That's why Master Spas developed the Master Blaster Foot Therapy System. The unique cluster of jets, with 14 individual nozzles, is located in the footwell of select Master Spas hot tubs. The individual nozzles offer a reflexology massage to ease aches and revive tired feet.
In addition, the foot jets are powered by a separate pump so that you can get the soothing relief you crave. Adjust the power of the massage by turning the diverter.
Hot tubs in the Twilight Series and Michael Phelps Legend Series from Master Spas feature the foot jets.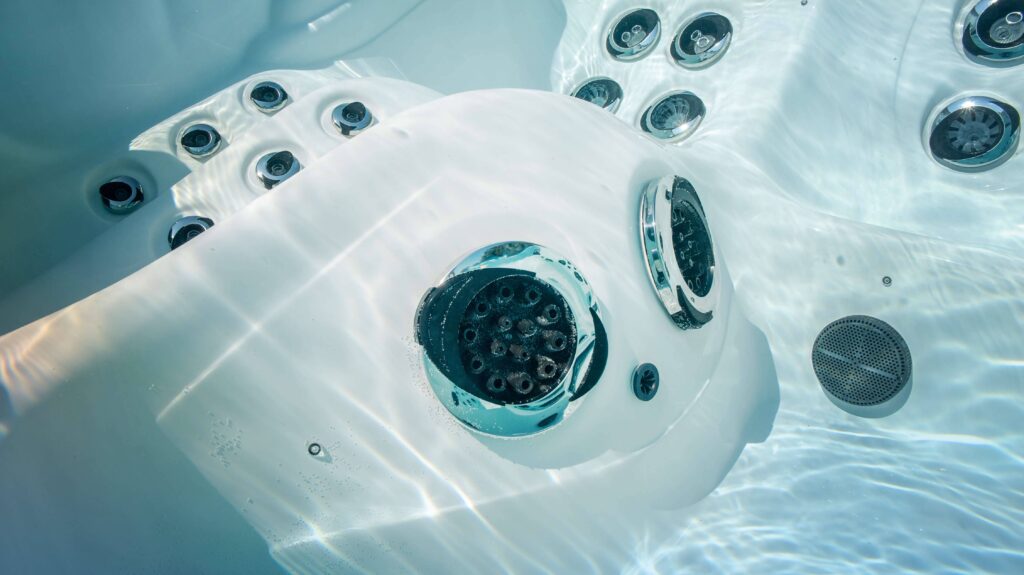 What Our Customers Are Saying
Heaven at Home
"I use this every day — mostly at night, but sometimes early morning with coffee. The shoulder jets are my favorite. The foot jets are second! After a long day in an office chair, this is heaven awaiting my arrival home."

— Armedical, Florida
'Great for Your Feet'
"We love our new hot tub. The spa has so many jets and they are placed in just the right places. The Master Blaster is so great for your feet. The hot tub is very well made and easy to maintain."

— Erik, Texas
Choose Your Massage
"We use our hot tub every night. We really love the different massages you can get from this product, especially the neck and back seats. The foot massage jets are excellent, also. I didn't realize how much I would love the wifi and the music we play when we use the tub."

— Gardenerduke, Texas
Simply Bliss
"As a hard-working roofing contractor, my husband has many aches and pains at the end of the day. This hot tub takes them away in a matter of minutes! The adjustable jets give a gentle to rigorous massage, and the variety of the jets satisfies any muscle group. My own favorite is the seat with the lower lumbar jets, directly across from the Master Blasters for the feet, and right between two of the sound system speakers. Simply bliss!"

— Julland, California