These budget-friendly backyard ideas, starring a hot tub, will help you create a stunning space.
A hot tub is not only an investment in your health and well-being but your outdoor living space. It creates a space that is inviting to family, friends, and you. A hot tub also encourages you to take advantage of the outdoors, whether it's soaking up some vitamin D or taking time to smell the flowers. Literally.
It can be easy, though, to scroll pictures for inspiration and feel like you need a big budget to create a drool-worthy backyard. But you don't need a million dollars to make your backyard look like it.
These budget-friendly backyard ideas will help you create a space where you can unwind, relax, and entertain — all from the comfort of your Master Spas hot tub.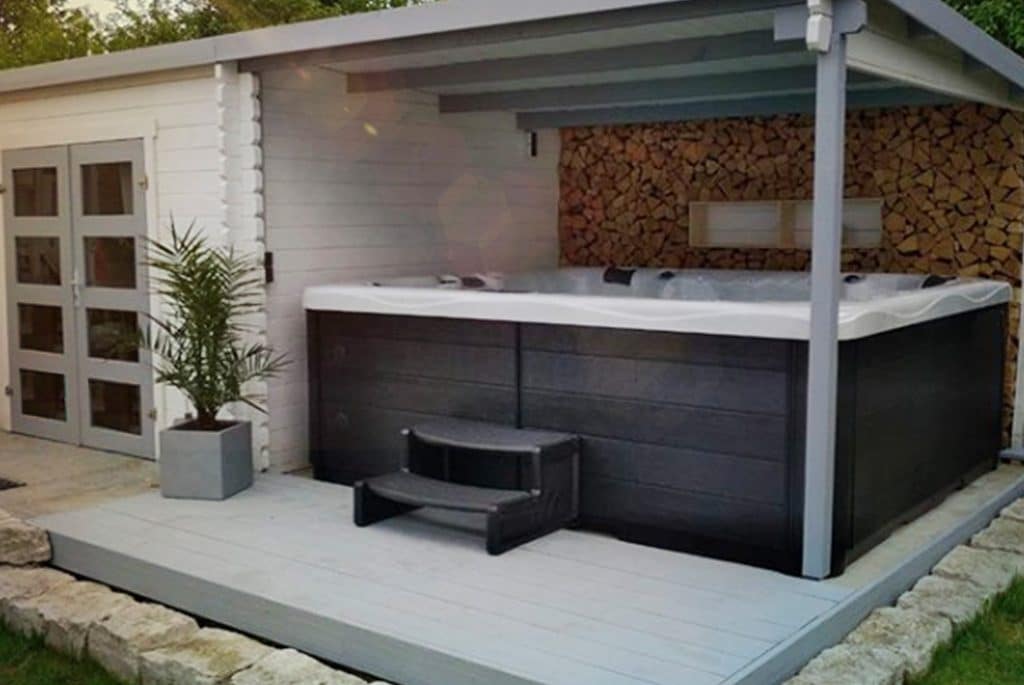 Backyard Ideas on a Budget
The key to creating a backyard oasis is not a big budget. When planning for your hot tub installation and accompanying backyard projects, think about what's most important to you. Take on projects that will not just look good but also encourage you to regularly use your hot tub.
Pare Down Inspiration
Do your Pinterest boards have something in common? Whether you are pinning hot tub ideas that feature a lot of stonework or lush greens, look for a common theme. Identify what it is you love about those backyards and think about how you can incorporate those elements into your hot tub design.
Purpose
If you are trying to transform your backyard on a budget, it's important to invest in pieces wisely. Think about what purpose a design element serves and your backyard goals. If a deck box can double as a bench, it might be worth spending more to get a well-designed piece. Fountains are popular backyard accessories. While it might beautify the space, it might not help you achieve your overall desired look.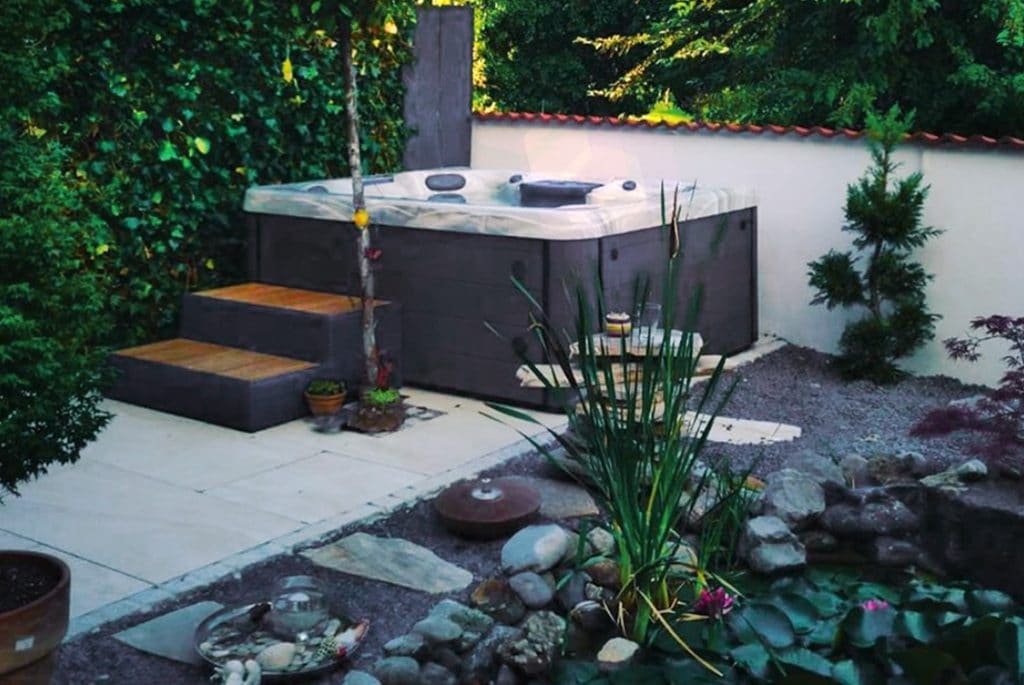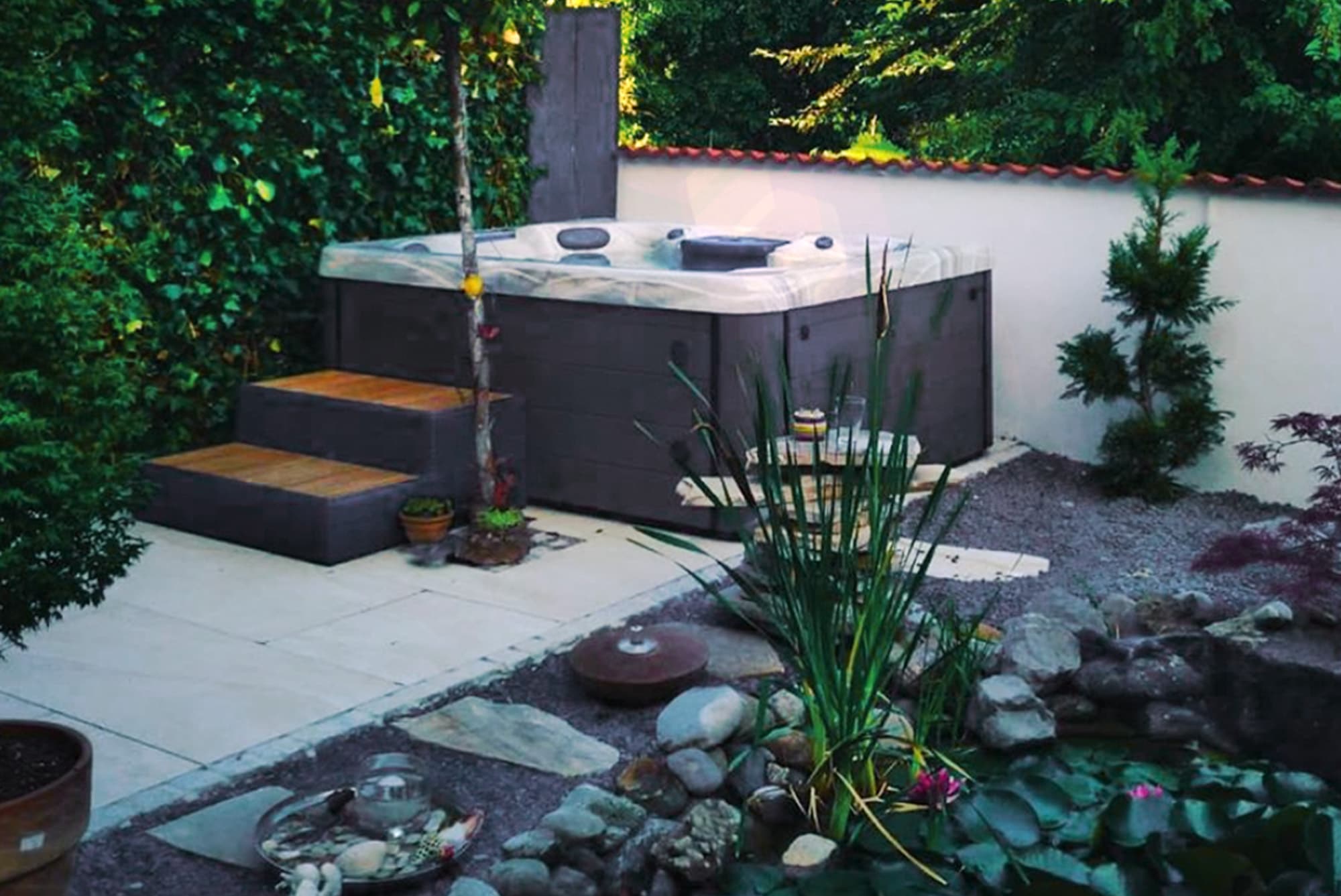 Personality
Your backyard project and hot tub installation are about creating a space that you love. And the design should reflect just that — what you love. When you are designing your landscape, don't forget to choose elements that help reflect you and your family. It could be a cute sign or creating a cottage-style garden bed.
Think Long-Term
Trends come and go but your backyard will be there for years to come. While it might be tempting to re-create a look from a design magazine, it can be costly to revamp your outdoor space every year or so. When designing a backyard on a budget, focus on elements that are classic or timeless — not boring. A classic, thought-out look will allow you to add things as your budget allows, as well. It might be more challenging to find the right pieces if your backyard design is tied to a trend.
Create a Centerpiece
A backyard needs a wow factor — and a hot tub by Master Spas is certainly that! But as you create a dream backyard, think about the design feature that will create that wow factor. Do you want to add a towering pergola? Or, would a stamped concrete patio serve your backyard better?
Bring the Indoors Out
Your backyard is a living space, and you should treat it as such. Add a rug and throw pillows for color. Focus on organization to keep the space uncluttered. And while you are not going to vacuum your lawn, making sure that it's watered will give you the lush look that is a hallmark of luxe backyards.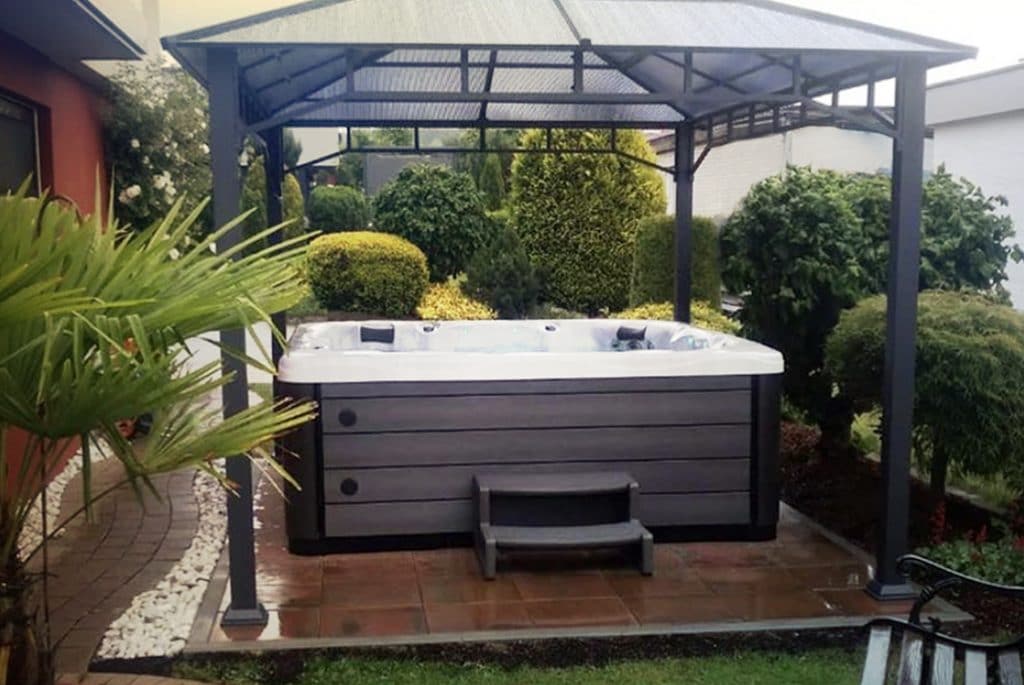 4 DIY Projects for Hot Tub Owners
Whether you are waiting for your Master Spas hot tub to be delivered or want to upgrade your backyard, these DIY projects will complement your hot tub installation.
Be Resourceful
One of the best ways to save money on a backyard remodel is to use things that you already have at home. It's much more affordable to give a patio set a refresh than buy fresh furniture. Give tired Adirondack chairs a new coat of stain or spray paint metal chairs. A fun DIY project for your backyard can be to use copper pipes or a curtain rod and use shower curtains to create a cabana-style seating area. You can build this space near your hot tub to create privacy or create a cozy nook for relaxing with a book.
Plant a Seed
Repurposed planters can add character and color to your patio or backyard. What you choose will depend on your style, budget, and what you have available. However, everything from tires to gutters, vegetable cans to an antique chair can be used as a planter. Choose a paint color that will complement your outdoor aesthetic while allowing the flowers to be the star. If you do prefer to go with a bold color like yellow or aqua, succulents or ferns can add texture.
New Coat
Many backyard remodeling projects suggest painting or staining the wood elements in your backyard — deck, fence, etc. But an outdated concrete or brick paver patio can get new life with paint. While you can go with a traditional red-orange for bricks, a gray color can complement the look of your hot tub and create a monochromatic look. This type of project is best done before hot tub delivery so you don't get any splatter on the spa's skirting.
The Garden Path
When planning for your hot tub installation, one of the most important things to consider is how you will get from your house to the spa. After all, no one wants to walk through dirt or on rocks after a relaxing soak. A garden path will help define the space in your backyard while leading to the hot tub. Use crushed gravel and strategically placed pavers. If you prefer something softer, use a ground cover perennial like phlox that will grow around the stepping stones. The path will take a day or so to complete but well worth the effort to feel drawn into the soothing water of a hot tub.