Massage jets that hit just the right place; contoured seating that encourages you to relax; and the healing powers of hot water. Hot tubs are designed to help people relieve pain and physical stress.
Among the benefits of owning a hot tub is the ability to manage chronic pain, reduce muscle soreness, and ease the effects of stress.
The temperature and the water pressure from the jets the water combine to improve circulation, target trigger points, and relieve tension.
Indeed, when surveyed, customers often list pain relief as one of the top reasons to buy a hot tub. Master Spas customers share in hot tub reviews that owning a spa has helped them physically — and mentally — allowing them to live life better.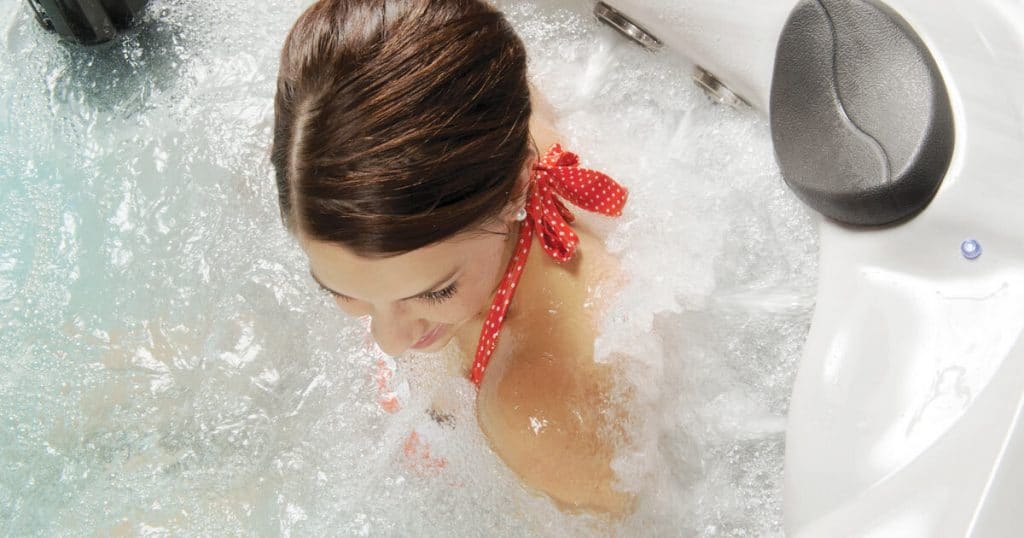 How Does a Hot Tub Help with Pain
Chances are that you are going to feel better, often significantly, when you get out of a hot tub than when you got in. Why? Hydrotherapy.
Hydrotherapy is the use of water to treat conditions such as arthritis and rheumatic conditions. Used for millennia, modern hydrotherapy incorporates the use of warm water and massage jets to manage pain, inflammation, and other symptoms.
The temperature of water in a hot tub, which can safely go up to 104 degrees, helps to improve circulation, reduce inflammation, increase muscle temperature. These things help to trigger the body's healing response and improve overall well-being.
Warm water also helps to improve flexibility and mobility, which can help ease stiffness in places like the neck, shoulders, and low back.
Adjustable therapy jets deliver a custom massage that can ease discomfort associated with low back conditions.
Hot tubs by Master Spas offer multiple jet configurations to offer a soothing massage from shoulders to toes*.
Related post: Manage chronic pain with hot water therapy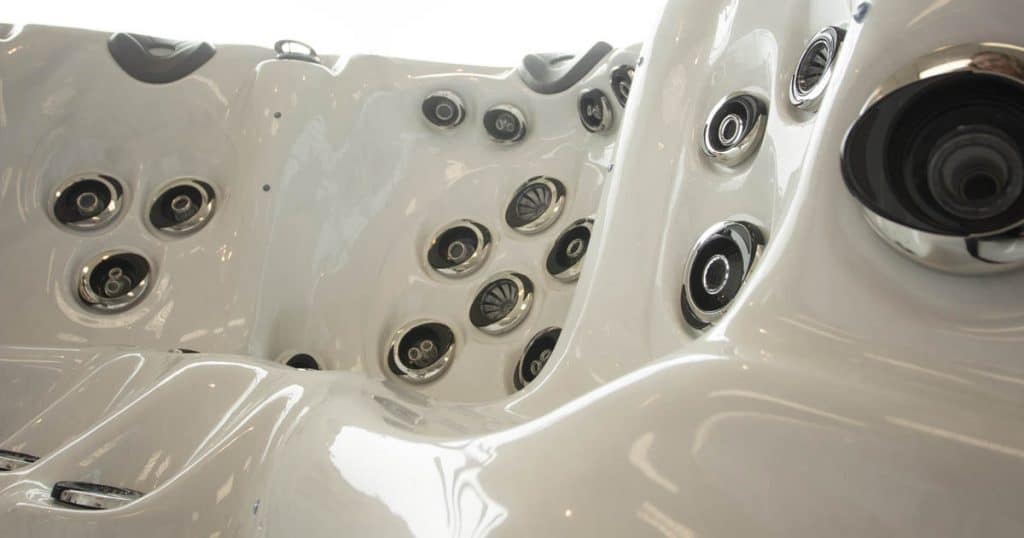 Best Hot Tub Reviews from Master Spas Owners
"The placement and number of jets of the LSX 800 are perfect for me! They get my back, calves, feet and provide a general pummeling that is perfect after a long day at work or in the garden. This is my second LSX 800; the first was purchased the first 12 years ago and was very happy with it. I was even happier when I found that the same model was still available with some updates."

— Bruce W. Pennsylvania
Complement to Therapy for Back Injury
"In July 2018, my wife suffered a ruptured aneurysm with complications. One of the complications was a spinal cord compression from a cyst that formed and was paralyzed from the chest down. The cyst was removed, and she has gone from a wheelchair, to a walker, to a rollator, to a cane. I chose the LSX 800 specifically for the lounge. The wrap around jets have been a miracle worker for her legs. The ability to focus on every muscle group or even specific muscles has been a complete game changer for her progress. The pain relief that comes after just a 30-minute spa soak has allowed her to sleep fully now. I can't describe enough how much this spa benefits us to be able to function in our everyday lives. Between her rehabilitation and my recovery from being wounded in Afghanistan and Iraq, we have become more active and have a greater ability to enjoy life."

— Daffy71, Texas
Best Hot Tub for Massage
"I have owned several different hot tubs and found that the LSX800 is by far the best hot tub I have ever owned! The power of the jets gives me the massage I need. I have a very bad back due to a couple of bad car accidents and found the massage is incredible! I have also had major surgeries on my legs dating back to my athletic days and noticed that the leg jets in the lounger have improved my mobility greatly. "

— Sean C., British Columbia
Comfort
"My husband had a total knee replacement and the other knee needs to be done. The Twilight Series 7.2 has helped the swelling and his comfort level. He is able to be active and then sit in the hot tub and feel much better. I have had issues with my back and feet. The hot tub has made me feel so much better. I suffer from a very high level of stress/anxiety and spending some time in the hot tub eases my stress."

— Culver, Virginia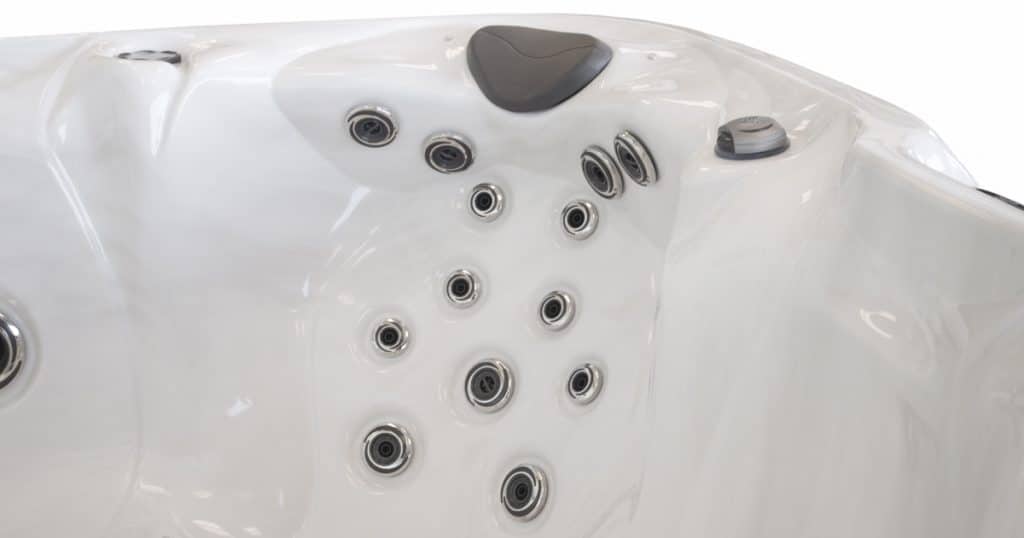 Spa for Active People
"We use our new TS 7.2 almost every day. I have been running for 37 years, and my husband and I are quite active, which equals lots of aches and pains! Getting into our new spa provides us with great relief from years of abuse on our joints from running/hiking/biking/skiing!"

— Hikerbabe, Ontario
Less Pain, More Sleep
"I've had back pain for years and my chiropractor thought a hot tub might help. Not only has the TS 7.2 helped with my back pain but I sleep so much better."

— Joepete, Michigan
Natural Headache Help
"We use our TS 8.2 about three to five times per week. We both have injuries and the aches and pains that come with age, renovations and yard work. Both of us had great success with the tub helping to alleviate muscle aches and pains. I've gone into the tub with a headache and come out feeling good. We're looking forward to using it for many years to come. The only downside is that we don't have much reason to go up to the hot springs for the weekend anymore. I guess we'll just have to stay home, save the money, sleep in our own bed, crawl into our own little oasis, and enjoy the results of all the work we've done in our yard!"

— Tokar, British Columbia
Improvement After Knee Replacement
"As someone with a knee replacement and screws holding my shoulder together aging has been a difficult experience. Managing different therapies that work with the cost of them became a difficult balancing act of time and money. The Twilight Series 8.2 has been the best investment and has allowed me to eliminate all other therapies. This one works for me and now I save time by never needing to leave my home and sit in waiting rooms. "

— Krubee416, Ontario
Relief After Back Surgery
"We use our Balance 8 hot tub every day, several times a day! I have had several spinal surgeries and am in constant pain. The hot tub has been amazing in helping get through the day! Wish I had done this sooner."

— Angie H., Texas
Precision Therapy
"The Precision 7 hot tub is perfect for us! My husband is a roofer and comes home tired and sore, and the hot tub really helps relieve the tension in his muscles. Before he would get cramps in the middle of the night, now he is able to sleep without cramping. Best purchase we have made!"

— Pamela, Oklahoma
* Master Blaster Foot Therapy massage jets available on select Master Spas hot tubs