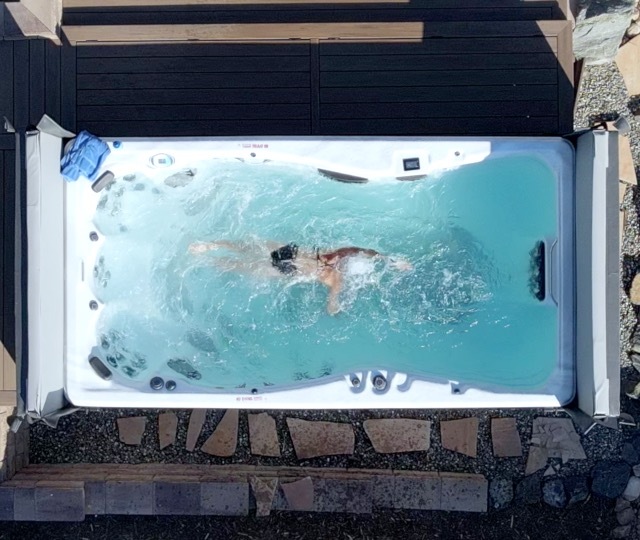 Team Master Spas
Master Spas is committed to supporting athletes in their efforts to balance life and athletics — whether they are pursuing a world title or want to maintain health.
MICHAEL PHELPS
Michael Phelps is one of the world's most successful athletes, earning 23 gold medals. Phelps first began working with Master Spas in 2010, after he had splashed onto the world swimming scene. Swimming in a swim spa "helped me develop me the best freestyle stroke I've had in my career," Phelps says. Now retired, the dad of three boys swims for mental and physical well-being.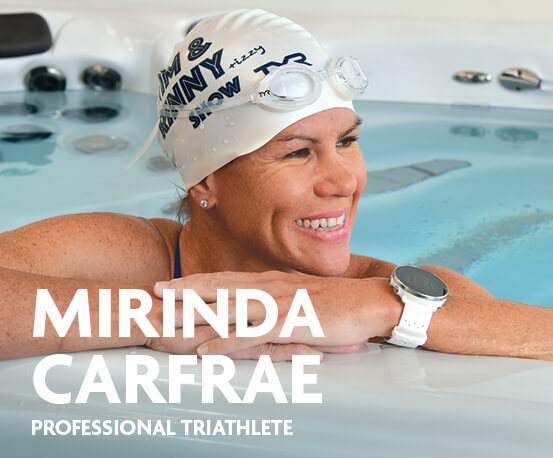 MIRINDA CARFRAE
Mirinda Carfrae, or Rinny as she's known, began competing in triathlon in her native Australia when she was a teenager. She has won the IRONMAN® World Championship title three times, proving to be a force in the sport. An H2X Challenger by Master Spas allows her to focus on swim technique and mimic open-water conditions.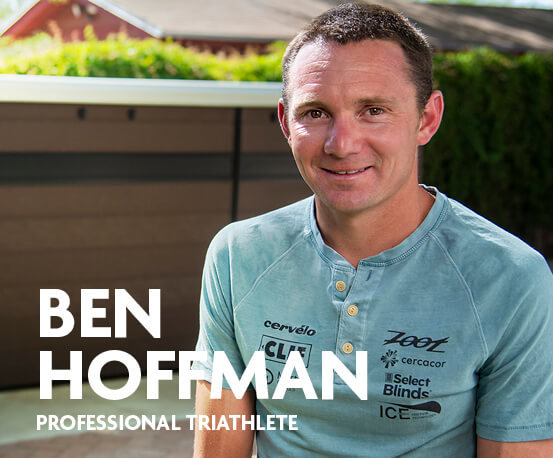 BEN HOFFMAN
Based in Tucson, Arizona, Ben Hoffman won his first IRONMAN race in 2010 at Lake Placid. He's gone on to win six more and has made the podium at the IRONMAN® World Championships. Hoffman trains in an H2X Challenger by Master Spas, which allows him to improve his swim technique and prioritize his recovery.
ATHLETE ZOOM CALL
Master Spas brought together members of Team Master Spas for a special Zoom call as part of its annual dealer meeting. They offered a unique perspective sharing how they incorporate a swim spa into their training and family life. The athletes participating in the call included professional triathletes Ben Hoffman, Mirinda Carfrae, Tim O'Donnell and Meredith Kessler; professional runner Jordan Hasay; and influencers Taren Gesell and James Lawrence.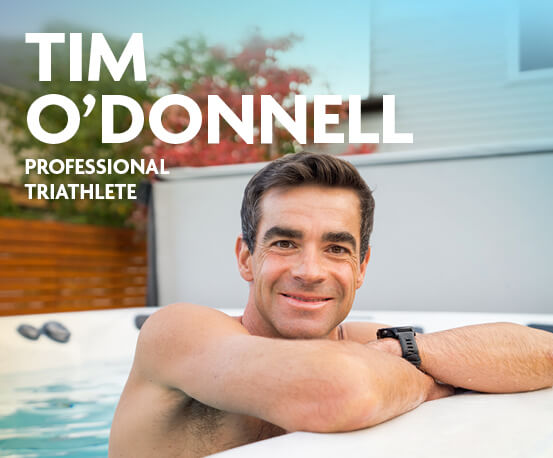 TIM O'DONNELL
One of the world's most successful triathletes, Tim O'Donnell has finished on the podium more than 50 times. O'Donnell finished second at the 2019 IRONMAN® World Championship in Kona, HI and recorded the fastest American finish ever (7:59:40). Training in an H2X Challenger 15D, O'Donnell regularly incorporates aqua jogging and recovery swims into his schedule.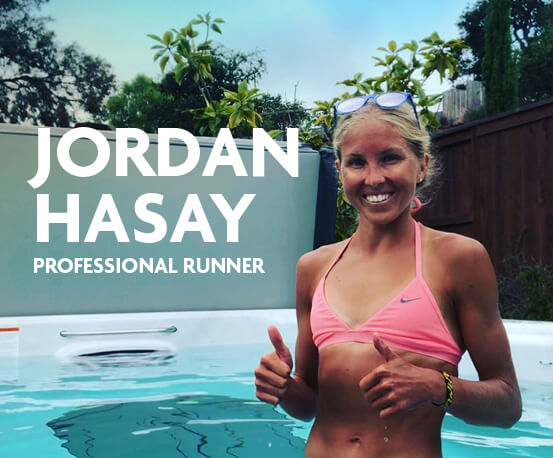 JORDAN HASAY
A California native, Jordan Hasay is the second fastest American woman to ever run the marathon. The professional runner, though, has struggled with injuries. Swimming and cross-training have helped her maintain fitness and improve strength. A swim spa by Master Spas allows her to train in warm water at home.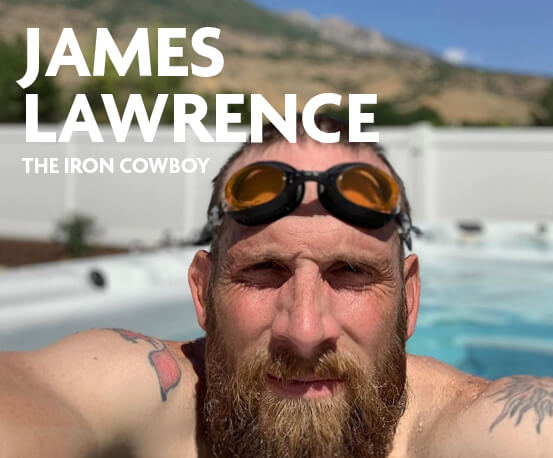 JAMES LAWRENCE
James Lawrence wants to redefine impossible. Known for completing 50 IRONMAN®-distance efforts in 50 days across 50 states, Lawrence has broken several Guinness World Records. While he loves to challenge his limits, he's a family man at heart. An H2X Challenger allows him to train at home and spend time with his wife and five children.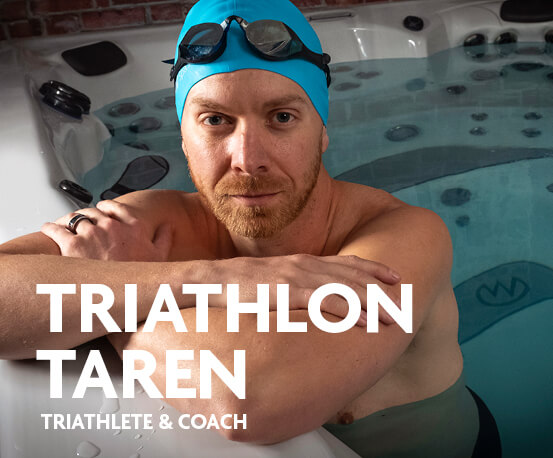 TAREN GESELL
Known for his YouTube channel and podcast, Taren Gesell is a creator and motivator who wants to help people cross the finish line strong. A swim spa by Master Spas allows Gesell to show people how to build their confidence in the water.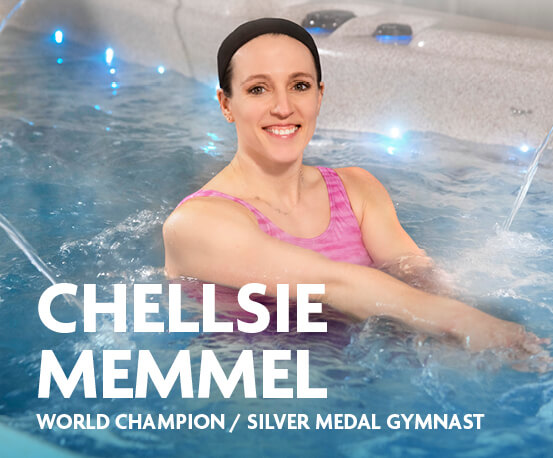 Chellsie Memmel
Chellsie Memmel was a member of the 2008 U.S. women's gymnastics team that won silver in Beijing. In addition, she won medals at the 2003 and 2005 world championships. Memmell documents her gymnastics comeback on her YouTube channel, Chellsie's Adult Gymnastics Journey. Memmel shows how any athlete can use a swim spa for cross training, recovery, and family time.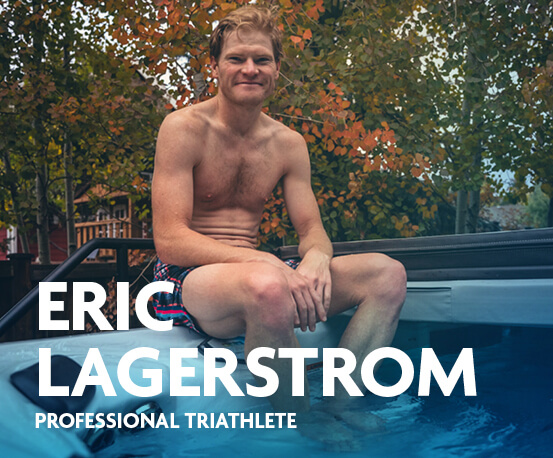 ERIC LAGERSTROM
Based in Bend, Ore., Eric Lagerstrom grew up as a competitive swimmer. He quickly learned that he loved to compete and, at the age of 12, began participating in triathlon. He become a professional in the sport in 2012, racing short-course ITU races. In 2019, he switched to long-course racing. When he's not training, Eric captures life as a professional triathlete, sharing the behind-the-scenes and race footage on his YouTube channel.
PAULA FINDLAY
A Canada native, Paula Findlay began competing in triathlon in 2006 and qualified for the Junior World Championship team that year. She has gone on to make her mark in the triathlon scene with success on the ITU circuit, as well as racing long-course events. But triathlon fans might know her best for her adventures — "That Triathlon Life" — shared on YouTube and her social media platforms.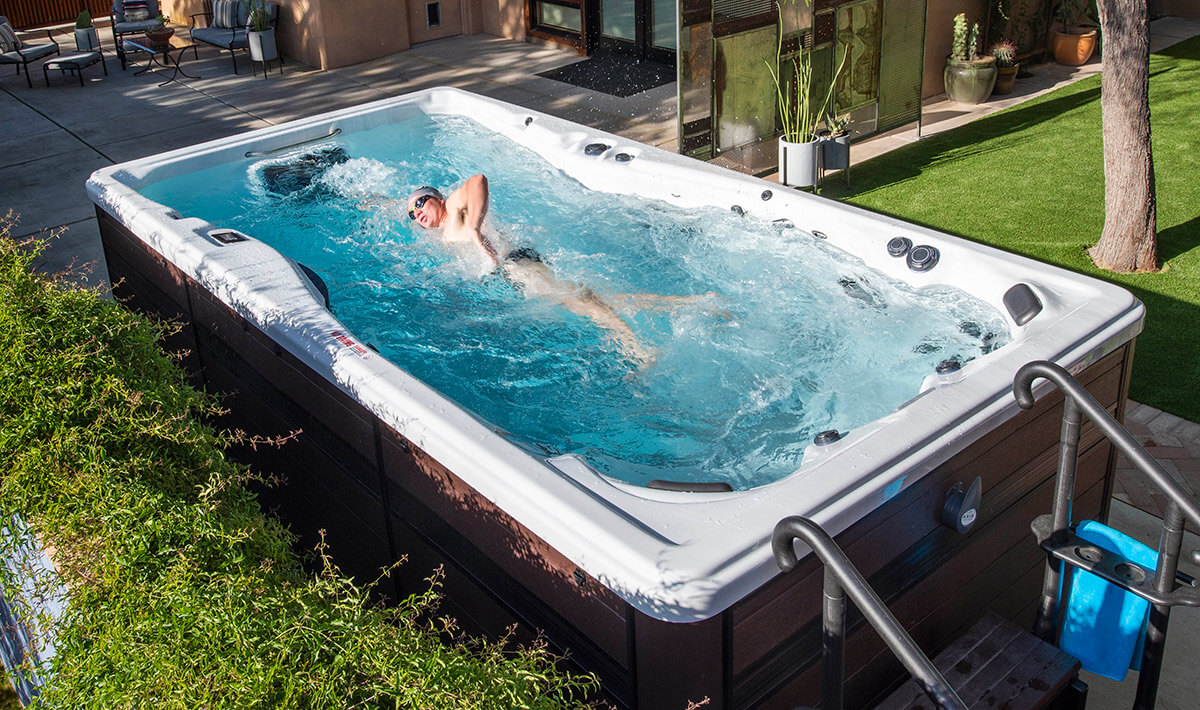 About Master Spas Swim Spas
Master Spas is the world's largest swim spa manufacturer, Operating out of a state-of-the-art 45 acre manufacturing campus. Master Spas makes Michael Phelps Signature Swim Spas and H2X Fitness Swim Spas. The company is located in Fort Wayne, Indiana, which is 90 miles northeast of Indianapolis.
"I immediately fell in love with all our Challenger has to offer: easy access to swim training, the benefits of hydrotherapy and, of course, the perfect way for us to play and relax with our daughter Izzy."
"Not only is it a vital part of my training and recovery arsenal yet it is an ample part of the day for my family. We relish in our family time, especially every evening, where we can relax, unwind, chat and laugh about the day."
"Having a daughter now, I'm less likely to drive to the pool to do a 30-minute easy swim. Being able to jump in the swim spa in my backyard and do an easy swim enhances my recovery."
At Master Spas, we make buying a hot tub or swim spa just as relaxing as using one.
See a hot tub or swim spa, select the perfect size.
We can do this with a photo & dimensions or by visiting your backyard.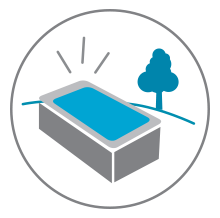 When you're ready, a hot tub or swim spa can be installed in one day.