Did you know that nearly 95 percent of shoppers read reviews before making an online purchase? The comments from buyers can be a great way to find out how a T-shirt fits or whether an item is easy to assemble. But the reviews are even more important for products that are more expensive or considered riskier.
A hot tub might not seem "risky" but it might be considered a high-budget item. At Master Spas, we value the feedback that our customers provide after making a purchase. Reviews for hot tubs can be found on the model pages, and shoppers can see how customers are using and enjoying their hot tubs.
Reading hot tub reviews from verified buyers could help someone choose Master Spas over another brand or select a particular model over another.
With nearly 150 reviews and an average rating of 4.5, Master Spas' Twilight Series 7.2 comes out on top.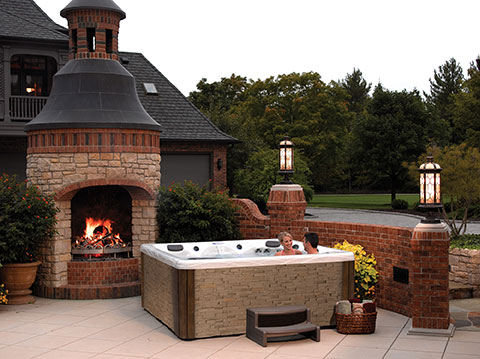 Learn more about the TS 7.2
With seating for up to six adults, 36 jets, and premium features such as the Orion Light System, it's easy to see why the TS 7.2 is not just our most popular hot tub but the model with the best reviews.
The spa, which has a contoured lounger and Master Blaster Foot Therapy, is part of Master Spas' Twilight Series. A premium line of hot tubs, the Twilight Series offers the luxury you have been craving.
Among the other features of the TS 7.2 hot tub are: 
StressRelief Neck and Shoulder Seat™
Master Force™ Bio-Magnetic Therapy System
Energy efficiency
Smart Sensor Technology
EcoPur® Charge Water Purification
But reading about the features might be different than hearing it from someone who has put them to the test. And that's why online reviews can be valuable to shoppers.
Find out why Master Spas owners love the TS 7.2: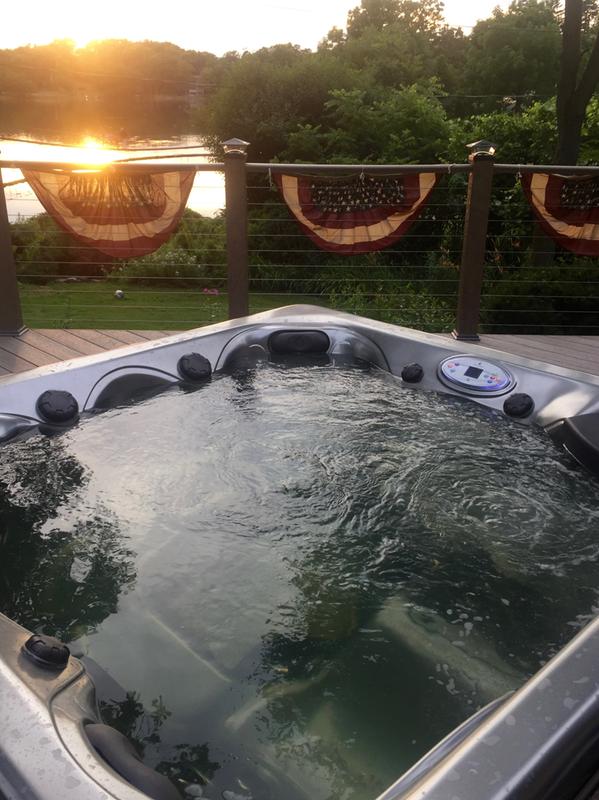 Backyard Oasis
"Our spa is a great addition to our outdoor entertainment area. It provides enjoyment and relaxation with minimal effort. It's like taking a mini vacation every time I get in, and the feeling after using it cannot be described. Something to look forward to, truly life changing. Thank you, Master Spas!"
— Vinnie, Vaughan Ontario
Download our Backyard Planning Guide
Therapy
"After a couple of months of use, we found the TS 7.2 to be better than expected. The jets and their designs are perfect for massaging every part of one's body. We like the fact that you can control the individual jets to suit a person's individual needs. We are very happy with our choice and use it as often as we can. It is very therapeutic and helps us sleep at night. Our family doctor even gave us a prescription for it."
— Richard, Indian Lake, OH
Entertainment Options
"Our spa is a great addition to our outdoor entertainment area. It provides enjoyment and relaxation with minimal effort."
— Julie, Tower Lakes, IL