Award Winning Spa Manufacturer
Explore the Master Spas Collection
---
Experience the amazing benefits of a Master Spas swim spa or hot tub. From exceptional hydrotherapy to aquatic exercise, from quiet relaxation to memorable family time, Master Spas has you covered in pure luxurious water. We have the perfect model waiting for you.
Swim Spas
Swim Spas by Master Spas
Recognized as the global leader in swim spa technology, Master Spas swim spas are unlike anything that has come before. As remarkable as they are for swimming, fitness, and rehabilitation therapy, our swim spas are also designed to provide the perfect backyard oasis for relaxation and family fun. Enjoy all these benefits in a convenient, energy-efficient, year-round spa.
Hot Tubs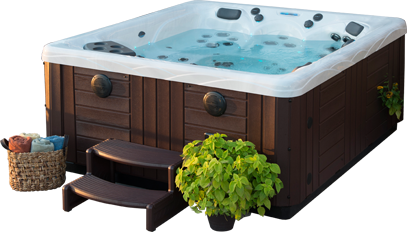 Master Spas Hot Tubs
Create your own backyard oasis with a perfect blend of art and science. Hear the waterfalls, enjoy the music, feel the atmosphere created by LED lighting. Amidst these calming features, the powerful, exclusive therapy jets put you in complete control of your wellness. Your remedy - your relief - is ready and waiting for you. Slip in. Relax. Recharge.
Find a Dealer or Request Pricing
We'd be happy to let you know who your local Master Spas dealer is! Simply complete the short form below and we will process your request immediately. Be sure to include the line of spas you are interested in if you are looking for a quote.

* Denotes a required field
About Us
At Master Spas, we never just sell you a hot tub and send you on your way. When you get a Master Spa, you're getting the full support of our nationwide network of hot tub dealers and contract service centers. Plus, our professional customer service representatives are only a toll-free phone number away, to answer all your questions.
Master Spas is based in Fort Wayne, Indiana, 90 miles north of Indianapolis. Operating out of a state-of-the-art 27 acre manufacturing campus, we are the largest swim spa manufacturer in the world, and one of the largest portable spa and hot tub manufacturers in the country. Our management team has over 100 years of spa manufacturing success, and one of the strongest track records in the industry.
Master Spas award winning products are available in over 300 locations in more than 30 countries. Master Spas. Changing lives one hot tub at a time.