Healthy Living

HL 8.5

The ultimate in Healthy Living, the HL 8.5 is spacious and comfortable. Its open seating plan has room for seven. And, with 54 jets, everyone can enjoy all the benefits of hydrotherapy. Add the optional sound system to the standard water features and colorful lighting for a totally relaxing spa experience.
Dimensions
94" x 94" x 36"
(239 cm x 239 cm x 92 cm)
Estimated Monthly Operation Cost
$20.06
See what our customers are saying
Daily Dose of Relaxation
"We're loving our HL 8.5 and use it every day. Each seating position offers a different variety of jets and massage areas. I find myself moving from seat to seat to experience them all. My wife works outdoors and really enjoys a hot soak after a day out in the cold." - Skinner, Ontario
Hot Tub for the Whole Family
"This spa is exactly what my family was looking for. The variety of jets in each of the four corners lets us customize any sore target areas. Some days we have to say "everybody switch!" every 10 minutes so we can all experience its goodness. This spa is very easy to maintain and customer service and representatives are top notch." - Anonymous
Customized Hot Tub Experience
"We are extremely happy with our HL 8.5! It has great power, and it???s so comfortable! We love that we can turn each individual jet on or off and that the jets are interchangeable. We can really customize each seat in the tub and it really makes the experience unique." - Jackie123, Arizona
At Master Spas, we make buying a hot tub or swim spa just as relaxing as using one.
See a hot tub or swim spa, select the perfect size.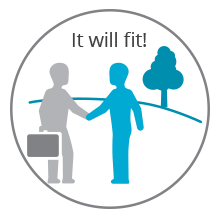 We can do this with a photo & dimensions or by visiting your backyard.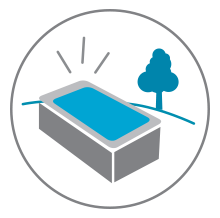 When you're ready, a hot tub or swim spa can be installed in one day.
Healthy Living
HL 8.5 Reviews