Healthy Living

HL 7.5

An inclusive seating arrangement for seven lets you share all the benefits of Healthy Living. Two pumps deliver powerful hydrotherapy through 47 individual jets, while soothing water features and colorful lighting set the stage for total relaxation.
Dimensions
84" x 84" x 36"
(214 cm x 214 cm x 92 cm)
Estimated Monthly Operation Cost
$16.88
See what our customers are saying
Year-Round Retreat
"I used to have a swimming pool growing up, but when I finally ventured out on my own, I realized that a pool is too much money to operate and keep running. The hot tub is more functional and can be used year round." - JSalle0826, New Jersey
An Investment in Health
"One of the best purchasing decisions we have made. My wife and I are using our HL 7.5 just about every night. I sleep better. The arthritic pain in my hands has been reduced. My wife has had fewer migraines. We love it!" - John M., Texas
Excellent Customer Service
"We love our new spa. Additionally our dealer was excellent. They took care of everything and took extra time to help us know everything about its care." - Ed K., Arizona
At Master Spas, we make buying a hot tub or swim spa just as relaxing as using one.
See a hot tub or swim spa, select the perfect size.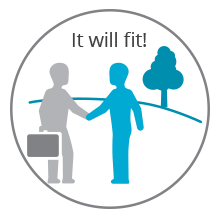 We can do this with a photo & dimensions or by visiting your backyard.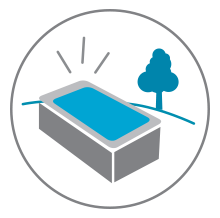 When you're ready, a hot tub or swim spa can be installed in one day.
Healthy Living
HL 7.5 Reviews