Healthy Living

HL 7

Lose yourself in relaxation as 46 targeted jets deliver powerful hydrotherapy. You'll love all the features of this Healthy Living hot tub, including the lounge seat, cascading waterfalls and beautiful lighting.
Dimensions
84" x 84" x 36"
(214 cm x 214 cm x 92 cm)
Estimated Monthly Operation Cost
$17.64
See what our customers are saying
Comfortable Therapy
"I am a dance and yoga instructor as well as a massage therapist. I use my body a lot and am enjoying the jets and leg room for tub stretching that this tub provides. The machinery is very solid and the comfy seat options are awesome!" - Bartons1000, Texas
Next Level Hydrotherapy
"Our hot tub has been easier than expected to maintain and the performance has been spotless. I have some hip/shoulder issues and the level of relaxation my wife and I derive from the HL-7 can't be overstated. We had the unit installed fairly close to our back door and have snuck out in all kinds of weather to take maximum advantage of its therapeutic properties." - FolkrockerEp, Texas
Better Sleep in the Best Hot Tub
"I am 62 years young and have owned hot tubs for 26 years. Hands down, the HL7 is the best of the best! I have psychologically conditioned my body (brain) to NEED hydrotherapy before I can sleep at night. My recently purchased HL7 is amazing! All the right jets in the right places for total body comfort and massage. Considering myself a 'Hot Tub Connoisseur,' I highly recommend purchasing a Master Spa!" - Jdub, Indiana
At Master Spas, we make buying a hot tub or swim spa just as relaxing as using one.
See a hot tub or swim spa, select the perfect size.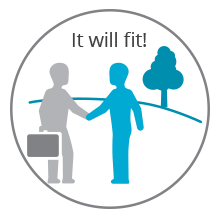 We can do this with a photo & dimensions or by visiting your backyard.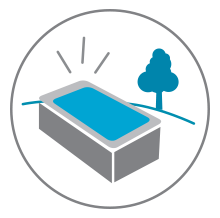 When you're ready, a hot tub or swim spa can be installed in one day.
Healthy Living
HL 7 Reviews