Healthy Living

HL 630L

A great place to start Healthy Living, this hot tub features everything you need to gain total relaxation - 30 targeted jets, a relaxing lounge seat, quiet operation, colorful lighting and an optional sound system - all in a smaller size that fits almost any location.
Dimensions
78" x 78" x 32"
(199 cm x 199 cm x 82 cm)
Estimated Monthly Operation Cost
$16.74
See what our customers are saying
Easy to Maintain, Easy to Operate
"We love our hot tub and use it everyday! It's mainly just the two of us but our grandkids love to come and visit and use it, too. It's so easy to use and the chemical balance is nothing to worry about. The instructions are very easy to follow and the strips are easy to read." - Mtnair, Colorado
Gift to Ourselves
"Our new spa is the best gift we could ever have given ourselves! We absolutely love having a soak before bed or after gardening or exercise and feeling the aches and pains melt away! The tub is the perfect size for our space and the jets are very powerful." - Mastertub, DNA
The Best Investment
"We love our hot tub and use it numerous times a week. The therapeutic jets for shoulders, back, legs and feet are great for sore and tense muscles. And caring for the tub is super easy with the chemical reference sheet." - Katie, Wisconsin
At Master Spas, we make buying a hot tub or swim spa just as relaxing as using one.
See a hot tub or swim spa, select the perfect size.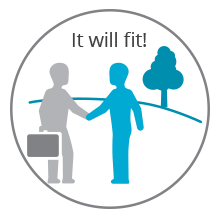 We can do this with a photo & dimensions or by visiting your backyard.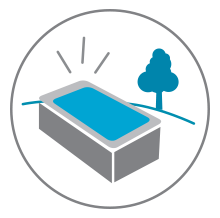 When you're ready, a hot tub or swim spa can be installed in one day.
Healthy Living
HL 630L Reviews